The eighth biggest advisory firm has renewed its lease agreement and expanded its office space leased at Hrubieszowska 2 St. in Warsaw
Crowe Horwath, one of the biggest companies providing advisory services in the areas of auditing, accounting and taxes, has renewed its lease agreement for nearly 2,500 sq m and has selected an additional 500 sq m of space at the Crown Tower office building in Warsaw. Experts from JLL represented Crowe Horwath in the renegotiation of lease terms and space expansion.
As a result, Crowe Horwath together with its sister companies – TGC Corporate Lawyers and Contract Administration – one of the leaders in providing professional services in the area of calculation of remuneration and personnel administration, will occupy approx. 3,000 sq m in the office project.
"Three units from our financial group, namely Crowe Horwath, Contract Administration and TGC Corporate Lawyers continue their rapid development. We currently provide professional services for approximately 700 firms operating on the market. Nonetheless, we require additional space for our new employees in our Warsaw-based departments. The landlord - IMMOFINANZ – perfectly understands the needs resulting from our development and provided us with options that encouraged us to remain in the building. We are happy with this outcome as our clients recognize Crown Tower as the headquarters for Crowe Horwath and its sister companies - TGC Corporate Lawyers and Contract Administration", comments Paweł Woliński, CFO at Crowe Horwath.
Crowe Horwath will occupy an additional 500 sq m of office space by H2 2018.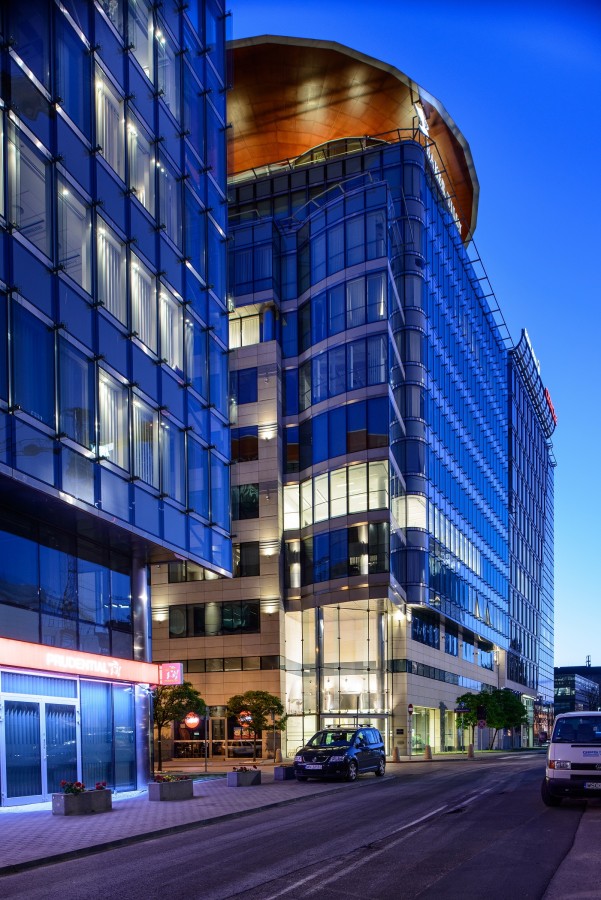 "The object's excellent location in the very heart of Wola combined with comfortable working conditions and numerous amenities make Crown Tower a long-term office address. We are glad that we can support Crowe Horwath in the company's further development in Poland", says Jarosław Kwiecień, Consultant, Tenant Representation, JLL.
Crown Tower is located in Wola – one of the most prestigious and rapidly developing business districts of Warsaw. It is a 12-floor scheme that offers its tenants 8,450 sq m of modern office space. The project's numerous advantages include its convenient location – in close proximity to a metro station and a number of bus and tram stops. Furthermore, employees of companies that have relocated to the building have access to a wide range of services points. JLL is responsible for conducting complex property management over Crown Tower, part of the IMMOFINANZ portfolio.
Crown Horwath is an independent advisor specializing in business areas such as tax advisory and audits, IT consulting as well as accounting. The company operates in offices located in Warsaw, Kraków and Łódź. Its clients in Poland include approx. 700 small and medium companies as well as international corporations that represent each sector of the economy.
Contract Administration consists of a team of 250 specialists who have been providing their clients with professional services in the area of remuneration calculations and personnel administration for over 27 years. The company is one of the pioneers of outsourcing both in Poland and Central Europe.
TGC Corporate Lawyers is an international law firm that operates in Poland, the Czech Republic and Slovakia. The company supports its clients in each phase of business activities and offers complex legal services in terms of interdisciplinary business aspects and advisory services that can go beyond purely legal services.