The Polish unit of Swedish IT company, the Cybercom group, is preparing for its relocation to The New Centre of Łódź. The company has leased over 2,500 sqm of space in the Nowa Fabryczna office building developed by Skanska. In its new office, Cybercom plans to establish space that encourages exchanges between teams and stimulates creativity in an Innovation Zone. Furthermore, the company is also planning to increase its workforce from 250 to 300 specialists in the upcoming year. Experts from JLL advised Cybercom on the leasing process.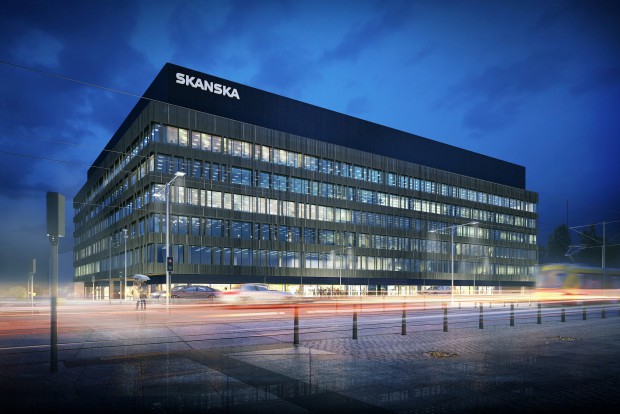 Cybercom Poland is part of the Cybercom group which employs over 1,000 specialists in five countries. It specializes in providing software in projects for international, predominantly European, clients. Important business areas for the company includes security services and innovations for the Internet of Things (IoT) sector. Thanks to Skanska's new investment, Cybercom will be located in the very heart of one of the most extensive urban renewal projects in Europe. Businesses, creative industries and transport will be within easy reach for employees, who will also have at their disposal an office arranged in accordance with the latest global trends.
- The heart of our company is the Innovation Zone, where we develop non-commercial projects and prototypes based on the newest technologies. These activities often include start-ups as well as numerous social and revolutionary projects, revolutionary – but suffering from under-financing. Such an innovation incubator requires space in order to engender a creative atmosphere. As an IT company, mainly employing software developers and heavily investing in innovation, we were willing to relocate to a modern and unique location that will become a showpiece of our company. We recognize the importance of space for our specialists, who work here on a daily basis. We would like to provide them with the opportunity to work in different places within the office, dependent on the projects they are working on. We also want them to have a working environment where they can have formal meetings, including video conferencing with international clients as well as more informal team building events. Nowa Fabryczna gives us the opportunity to establish such a place – comments Marcin Siech, Managing Director at Cybercom Poland.
Cybercom's new office will be developed on the crossroads of Knychalskiego and Składowa Streets, only a few minutes' walk from Dworzec Łódź Fabryczna bus and railway station.
- The New Centre of Łódź is gradually taking shape, mainly due to a number of developers who are investing in modern office space around the area that includes the new Dworzec Fabryczny station as well as the now modernized EC1 power station. These office investments, in the very heart of Łódź, will be seen by passengers and commuters as they come out of and go into Dworzec Fabryczny station. I am delighted that Łódź and Skanska can work together in transforming the city centre. We are developing not only a new neighborhood around this station but we are also creating new jobs. I am sure that the engineers from Cybercom Poland will be satisfied with their new location and that the company will find opportunities for further development – says Hanna Zdanowska, Mayor of Łódź.
Cybercom will relocate to the building with its increased team in H2 2017.
- Skanska and Cybercom are companies that are seemingly linked by only one factor – both have Swedish roots. However, we perfectly understand the needs of Cybercom as we also focus on innovation, both in a developer area and in maintaining contact with our business partners. Therefore, we are aware of how much energy and creativity is necessary to become a pioneering company. An environment, which engenders such energy, is now an important factor for companies when selecting office space – adds Ewelina Kałużna, Leasing and Asset Management Director at Skanska Property Poland.
Experts from JLL advised Cybercom on the processes of selecting the office space and the negotiation of lease terms.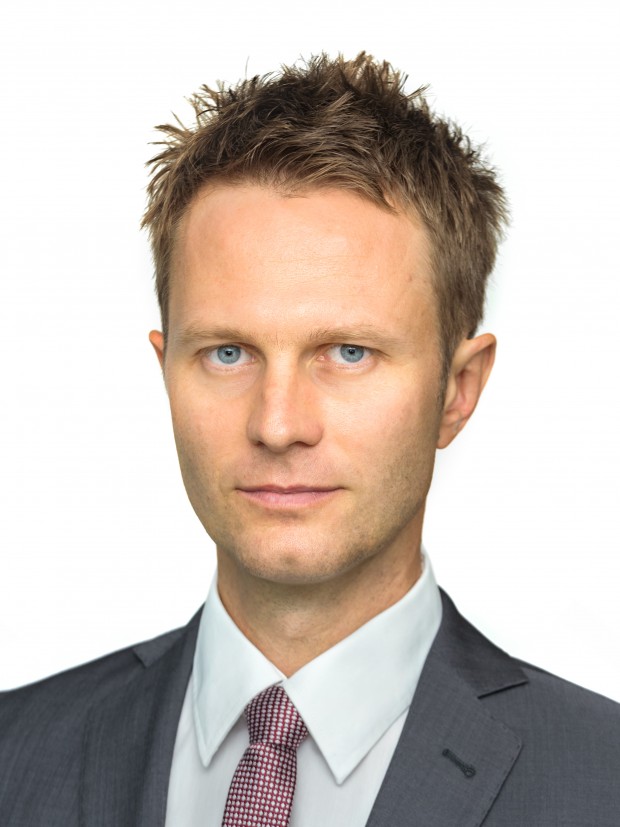 - Cybercom Poland employs a large number of young IT specialists. It was of paramount importance that we chose an office that would meet their requirements. So factors such as an excellent location, well-served by public transportation and having numerous amenities, especially for cyclists, were very important. Nowa Fabryczna, developed by Skanska Property Poland, was able to meet all of these requirements – says Jarosław Kwiecień, Consultant, Tenant Representation Department at JLL.
Nowa Fabryczna is Skanska's second office project in Łódź following the fully leased and successfully sold Green Horizon office building. The company has also purchased a prestigious plot of land where it is planning to develop Brama Miasta (Eng. City Gate) – one of the premier investments in the The New Centre of Łódź area.
Nowa Fabryczna – key facts and numbers
Total leasable space offered in the complex is 21,500 sqm
Nowa Fabryczna will comprise seven floors above ground and two below.
The complex will provide 210 parking places.
Delivery to market is scheduled for Q1/Q2 2017.
The building was designed for approx. 2,200 employees.
The project will be LEED Gold certified.
The project's architects is the Silesia-based Medusa group studio. The general contractor for Nowa Fabryczna is Skanska S.A. while Skanska Property Poland will be responsible for the building's commercialization.