DNB Bank Polska S.A., a specialized corporate bank, and part of DNB group - the leading Norwegian financial group, has renewed its lease agreement at Marynarska Point 2 in Warsaw where it occupies almost 3,000 sq m.
Experts from JLL advised DNB Bank Polska S.A. during the negotiation of lease terms.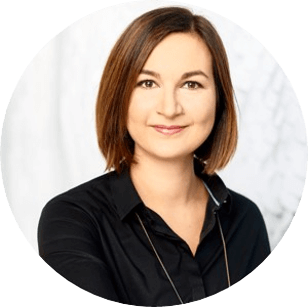 We are pleased that once again we were able to support DNB Bank Polska in the process of renegotiating the lease agreement at Marynarska Point 2 building. The transaction shows that existing buildings can still encourage tenants to stay in a given location, offering not only attractive lease terms, but also flexibility and a range of facilities available in the building"
"The renewal of the current agreement on the one hand addresses the current needs of the bank, and on the other, supports the sustainable development of operations in Poland. It gives us the opportunity to focus on the important tasks that our organization will face in the near future", comments Piotr Juśkiewicz, Head of Services & Procurement Department, DNB.
Marynarska Point 2 is situated on Postępu Street in the rapidly developing business district of Służewiec Przemysłowy. The area is well-served by both road and public transport, meaning Warsaw's city center is within easy reach. The building is also in the vicinity of one of the most popular shopping centers in Warsaw - Galeria Mokotów. Marynarska Point 2 provides its tenants with comfortable working conditions and has an extensive range of service facilities.