Porta Mare will be developed as part of the Fabryka Program
Porta Mare - a state-of-the-art facility offering nearly 10,000 sq m of usable floor space - will be constructed in close proximity to the Old Town in Elbląg. The investment, launched as part of the Fabryka Program, will be both a boost for the city's economy and contribute to the revitalization of the Wyspa Spichrzów district, which used to be the economic heart of Elbląg.
The Porta Mare office building in Elbląg will offer over 6,000 sq m of high-class offices, as well as spaces designated for aparthotels and other commercial activities. It will be located on Warszawska Street, on the picturesque bank of the Elbląg River, which separates the future investment from the Old Town. The investment will be implemented as part of the Fabryka Program, whose aim is to stimulate the potential of medium-sized cities through the construction of state-of-the-art office space.
The Wyspa Spichrzów district of Elbląg once served as the economic backbone of the city. The first buildings appeared on the island at the beginning of the 14th century. The island served as a location for equipment necessary for long-distance trade, a port, shipyards, as well as workshops and granaries. The land was purchased from the Elbląg local government.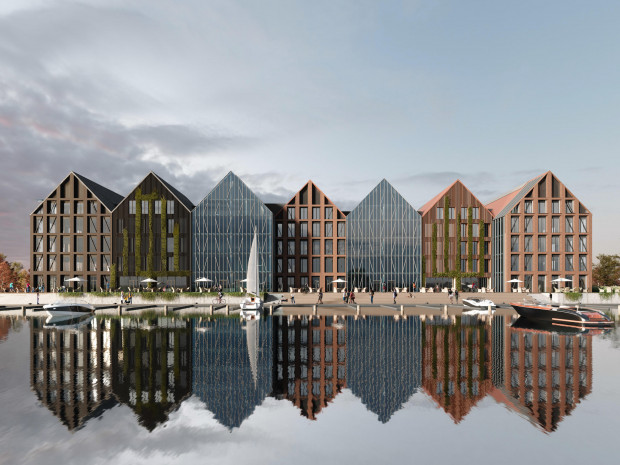 The project developed by the Warsaw-based architectural studio PAS Projekt involves the construction of a building consisting of 7 blocks with a gable roof, which will reflect the river by varying in elevation and projection. Due to the historical value of the area, the investment will be carried out in accordance with conservation recommendations.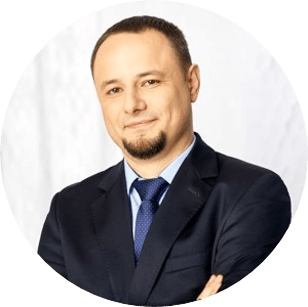 Elbląg is a city with great potential and the construction of the Porta Mare office building will certainly contribute to the further development of this region. It is also an important investment for companies from the business services sector which are increasingly willing to look for alternative locations outside the biggest office centers. Moreover, the building will be constructed in an attractive location, in Wyspa Spichrzów, which will certainly be an advantage for future tenants who wish to create a comfortable working environment. We are glad to be able to participate in Porta Mare's commercialization process.
Elbląg is one of the first cities selected to implement the Fabryka Program. The program was created to support medium-sized cities that have suffered economically and socially due to the outflow of qualified personnel. Currently, apart from Elbląg, the project is also being developed in Stalowa Wola and Włocławek.