Warsaw, 19 May 2015 – ENEL- MED SA., a nationwide network of private medical clinics, has signed a lease agreement for 1,100 sq m of space for a call center in the Empark Mokotów Business Park office complex, owned by an affiliate of Heitman LLC. The company has also expanded the existing agreement, moving from the park's Mercury building to the Sirius building, where it has leased over 340 sq m of additional space. The decision to increase the volume of space occupied by the call center is driven by the company's development, which includes expansion in the company's telephone patient care services.
Izabela Kapil, Asset Manager Associate, Portfolio Management – Europe, Heitman, comments: "We are very pleased with the decision of ENEL- MED to extend their existing lease agreement and expand within the complex. Empark Mokotów Business Park is a proven office address in Warsaw that provides tenants with the possibility to grow within a flexible office space. Companies from different market sectors appreciate both the location of the complex as well as well-developed amenities offer."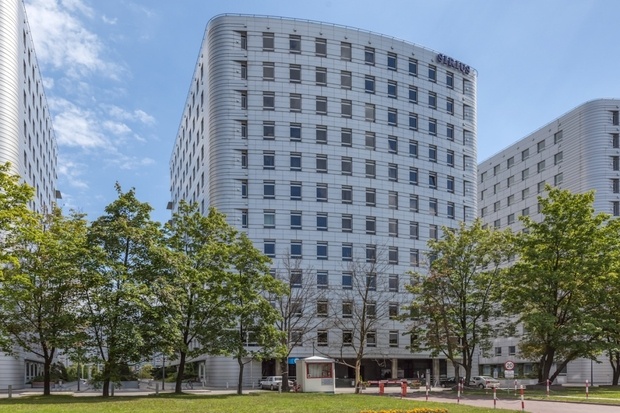 Comprising 115,000 sq m. across nine buildings, Empark Mokotów Business Park is Poland's largest office complex and is one of the most recognizable and prestigious office locations in the Mokotów district of Warsaw. One of the project's biggest advantages is its location, only a 10 minute drive from both the city center and Warsaw's Chopin Airport. In addition, Galeria Mokotów, one of the most popular shopping centers in Warsaw, is in close proximity. Tenants and their guests have more than 2,500 underground and ground-level parking spaces at their disposal. Empark also boasts an extensive array of amenities including banks and restaurants, as well as a post office, language school, medical center, kindergarten, and a fitness club.
Global real estate advisory firm JLL is the exclusive leasing agent to all nine buildings within the Empark Mokotów Business Park.