The Tri-City developer is planning its first investment in the city's post-shipyard areas.
Euro Styl S.A. - a Tri-City developer specializing in residential projects and part of the Dom Development S.A. Capital Group - has acquired an investment land parcel located in the Młode Miasto area of Gdańsk, from Atrium European Real Estate Ltd. The vendor was represented by experts from JLL international advisory firm.
The land parcel of nearly seven hectares is located between Popiełuszki, Doki and Rybaki Górne streets, in the vicinity of the European Solidarity Centre. The local development plan envisages construction of a mixed-use building that will combine residential and office functions as well as offering a wide range of services. There are plans to develop approximately 1,200 apartments and commercial units on site along with approx. 30,000 sq m of office space.
At the moment, the property remains almost entirely undeveloped. However, the south-east corner has a historic building, commonly referred to as the U-boot hall, which - when restored – will become a part of the project.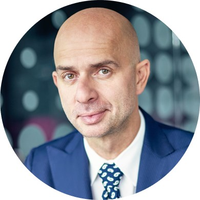 Młode Miasto is without doubt one of the most interesting and most iconic locations on Poland's investment map. The revitalization project, drafted for the post-shipyard area, aims to create a mixed-use, state-of-the-art and resident-friendly urban area. Huge interest in this part of Gdańsk amongst investors confirms that land parcels, which require revitalization and allow for development of unique multi-functional projects, are very much in demand. We are pleased that Euro Styl, which has been supporting the development of the local real estate market, will play a significant role in rejuvenating the former shipyard areas for the residents of Tri-City