Flying Wild Hog has signed a lease agreement for nearly 1,000 sq m of office space in Porto Office A building in Kraków. JLL acts as the exclusive commercialization agent for the building.
Flying Wild Hog is a video game developer founded in 2009 in Warsaw, Poland. In 2015, the company's Kraków-based studio was opened, with another in Rzeszów launched in 2018. Currently, Flying Wild Hog employs 300 people. The most popular games produced by the company include Hard Reset and Shadow Warrior.
"Our company is growing rapidly, so we have decided to relocate our Kraków office to a new and, above all, larger space. The company is still partially operating in working from home mode, but we are looking forward to welcoming our Kraków team back to a state-of-the-art office which offers a wide range of amenities in a space that is fully adapted to our needs", says Michał Kuk, Cracow Studio Head of Flying Wild Hog.
Porto Office is a modern office complex consisting of two intimate class A buildings. It includes four floors above ground with an area of almost 7,000 sq m. There is an underground car park which has 189 parking spaces. Thanks to the use of the most modern technologies, the complex was recognized with a LEED Gold certificate. Porto Office is located on Gen. Bohdan Zieliński Street, in a quiet leafy district of Kraków, and is only a ten-minute drive from the city center and a mere three minutes from the ICE Congress Centre.
Such a location is well-served by public transport, as well as an extensive network of bicycle paths and docking stations for bicycle rental. Undoubtedly, one of the biggest advantages of Porto Office A is that it is within easy reach of other locations and districts in the city.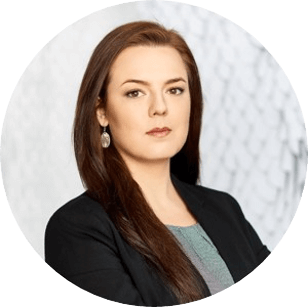 Porto Office building offers modern spaces and state-of-the-art technology solutions that are ideally suited to the needs of Flying Wild Hog's digital workforce. The lease illustrates the growing demand for offices, which is being generated by technology companies that continue their rapid growth against the backdrop of the ongoing pandemic. This group of tenants is also among the most demanding companies, so the Flying Wild Hog transaction confirms that Porto Office offers exceptionally comfortable and modern offices. I am convinced that this new and larger space will fully meet the expectations of the company's employees.