Warsaw, 1 October 2015 – Gas Transmission Operator GAZ-SYSTEM S.A. has signed a lease agreement for office space in the Cristal Park building in Warsaw. The company renewed its contract and selected additional space occupying approx. 9,200 sq m in total.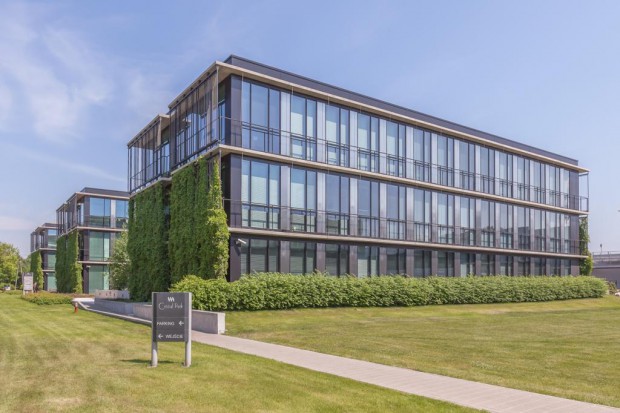 Anna Szelc, who represents the Azora fund in Central and Eastern Europe, says: "GAZ-SYSTEM S.A. has been Cristal Park's tenant since the scheme's opening. The building's advantages include a unique architecture, high quality finishing, the ability to expand within the scheme as well as the warm, friendly atmosphere and green surroundings. All of these factors encouraged our client not only to remain in Cristal Park but to select additional space as well."
JLL advised the landlord– Azora Europa Spanish fund – during negotiations of the lease terms.
Tomasz Czuba, Head of Office Agency at JLL, comments: "The lease agreement signed by GAZ SYSTEM S.A. illustrates the growing importance of the public administration as office tenants in Poland with the sector increasingly recognizing the high quality and efficiency of modern space. Last year, public sector constituted 15% of Warsaw's overall take-up".
Cristal Park, is a modern office building, offering approx. 10,500 sq m of leasable space on three floors. The building is located on Mszczonowska Street in the south-west of Warsaw, and is in close proximity to Aleje Jerozolimskie – one of the city's main arteries and one of the major office locations in Warsaw. It was designed by the renowned JEMS Architekci studio and is characterized by an elegant, classical façade providing excellent access to natural daylight as well as flexible and easy to arrange space. Cristal Park was commissioned for use in 2009.