Genuine Parts Company (GPC) signed a multi-year lease for office space in Krakow's Lubicz Park B building. The company's new location, which will serve as the headquarters of GPC Global Technology Center, will occupy one-and-a-half floors (1,500 sqm in total). JLL Poland, a leading advisor in Poland's real estate market, took part in lease negotiations and is overseeing the technical side of the GPC office construction process.
"We are very pleased that the new headquarters of the GPC Global Technology Center will be located in Lubicz Park B. We searched for a convenient location, in the very centre of the city, which is well-served by Krakow's transport network. This office building meets all our needs and expectations," says Robert Florczyk, Head of GPC Global Technology Center, Genuine Parts Company. 
Genuine Parts Company is a global service organisation engaged in the distribution of automotive and industrial replacement parts. In total, the company serves its global customers from an extensive network of more than 10,000 locations in 17 countries and has approximately 58,000 employees.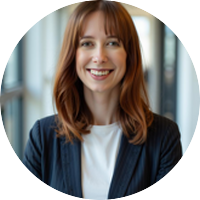 We appreciate the trust that Genuine Parts Company placed in JLL, especially at such a key moment for GPC with the opening of its technology centre in Poland. I believe that our strategic approach towards the process, including a comprehensive consultancy package and an in-depth understanding of GPC's needs, allowed us to choose the location best suited for the office team, and which will provide a comfortable working environment for the employees.
Lubicz Park B is an intimate, modern, A-class building located at 23A, Lubicz Street. The building has approximately 6,000 square metres of office space on seven floors. The modern architectural and technical solutions used in the project guarantee an efficient arrangement of offices as well as comfortable working conditions.
Lubicz Park B is located in the heart of Krakow, at the junction of Lubicz and Rakowicka Streets. The building is within walking distance of both the Main Railway Station and the main market Square. In addition, the location of the office building is close to the city's main transport hub which means that Lubicz Park B is within easy reach all of Krakow's districts.