In the second half of 2020 Getin Noble Bank will move its headquarters to The Warsaw HUB, which is being built in the new business centre of Warsaw. The agreement with the developer, Ghelamco Poland, has already been signed.
The agreement between Getin Noble Bank and Ghelamco Poland has been signed for 7 years. Getin Noble Bank will move to building C, where it will occupy nearly 18.5k square metres of space. 
– The Warsaw HUB attracts the most demanding tenants with its innovative character, modern technology, top class architecture, and an excellent location in the business centre of Warsaw. We are happy that Getin Noble Bank is joining this very prestigious group – says Jarosław Zagórski, Commercial and Business Development Director, Ghelamco Poland.
The transaction was supported by JLL, a consultancy which is the sole agent responsible for the lease of office and commercial space in The Warsaw HUB.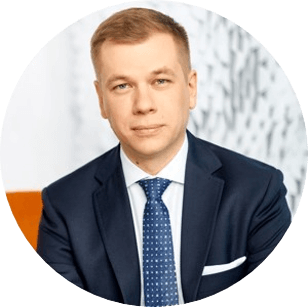 It is worth noting that Getin Noble Bank is another BIFS company to have chosen the Rondo Daszyńskiego area, which again confirms that it is becoming the financial hub of the city. I am happy that JLL is actively contributing to the office development of this area as a sole agent for both The Warsaw HUB and Warsaw Spire
The tenant was represented by consulting firm CBRE.
– When choosing a new headquarters, in addition to obvious criteria such as commute time and available space, increasingly more companies take into account aspects such as the surroundings and the diverse range of additional services offered by the building. This enables better adjustment of the new location to the brand's DNA and helps the company gain a competitive edge on the employee market and strengthen its image. The natural step for Getin Noble Bank was to choose The Warsaw HUB as its new headquarters. The modern solutions adopted in the building perfectly correspond with the trends in the banking industry – says Mikołaj Sznajder, Director, Head of Office Agency, CBRE.
Getin Noble Bank has joined the continuously growing group of The Warsaw HUB tenants. The complex will be home to, among others, Standard Chartered's global business services centre, Crowne Plaza and Holiday Inn Express hotels, The Heart Warsaw centre of cooperation between corporations and startups, Biedronka supermarket, Zdrofit fitness club, Rossmann drugstore, and McDonald's and Olimp restaurants. Agreements have already been signed for more than a half of the space in The Warsaw HUB.