The JLL Tenant Representation team supported the fastest-growing delivery platform in Poland in acquiring a full floor in the prime central location.
The diverse and tech-savvy Glovo team is already enjoying the stunning 360 views from Q22, the complimentary gym access, and the ample amenities in the landmark building and its immediate vicinity. The office was tailored by Tetris to reflect Glovo's culture, whilst also ensuring high-end user experience and efficient use of the space.
"We sought to create a space where we can foster our company culture and support the spirit of diversity and inclusion. The new hub comprises a wide range of meeting spaces to facilitate collaboration and team building. We are especially proud of the expandable meeting agora where we host all-team events and meet virtually with our colleagues worldwide. The look and feel of the office also follow our new Barcelona HQ, the Yellow Park. We have been operating in Poland for over 3 years and we've been growing so fast that we have had to change the office several times. However, we are convinced that we will stay in Q22 for much longer!", says Paulina Figiel, Sr Office Manager w Glovo Polska.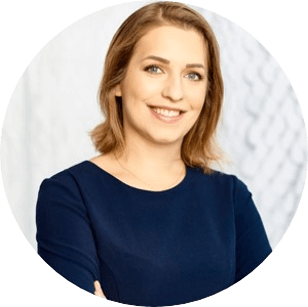 The quick-commerce players seek business partners who match their speed of growth and agility. Delivery start-ups in particular are braced for fast growth, but they also foster a flexible and trust-centred culture that foresees hybrid working patterns. JLL's strategic approach helped Glovo secure favourable commercial terms and great flexibility with versatile options for future growth.
Today, both the business and technological parts of Glovo operate in Poland, which is the second largest hub after Spain, where the company develops and implements technologies for all 25 countries in which Glovo is present.