2015 was a very good year for the hotel sector in Poland – despite the continuing increase of supply, the RevPAR grew in all major hotel markets across the country.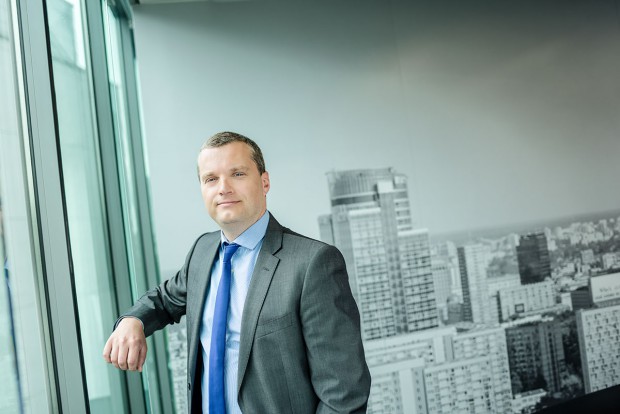 After a successful 2012, when Poland co-hosted the 2012 UEFA European Championship, the Polish hotel industry witnessed more difficult times. Between 2013 and 2014, the sector recorded a deterioration in operational performance. However, last year was undoubtedly much better thanks to a strong increase in occupancy and a long-awaited uptick in room rates.
According to the data by STR, the RevPAR (revenue per available room) increased by approx. 10% last year in Poland. Furthermore, on some markets, such as Łódź and the Tri-City, it even managed to exceed this result. Demand from both Poland-based and foreign guests increased in most major cities. According to the data by the Ministry of Sport and Tourism, Poland was visited by 15.8 million tourists in 2014 who spent at least one night in a hotel. The number of guests has been growing consistently for a number of years and data for H1 2015 indicate a nearly 5% increase in the number of tourists. Apart from this increase in numbers, the MICE (Meeting, Incentive, Conference & Exhibition) sector, one of the main drivers of the hotel industry, also continued to grow dynamically.
More guests, more investments
In response to the growth of demand, the hotel industry in Poland continues its dynamic development and is adjusting to the market's needs. For each of the last five years, an average of 100 new hotels has been delivered to the market. As a result, Poland had approx. 2,500 hotels offering 120,000 rooms by the end of 2014. The industry growth certainly reflected the healthy state of the Polish economy as the majority of demand for hotel services was generated by business and corporate segments. One of the major reasons for this encouraging performance of the Polish hotels is the further development of business services sector (BPO & Shared Service Centers). This is especially the case in cities such as Kraków, Wrocław and Tri-City which attract most of this type of investments. Nevertheless, Warsaw remains Poland's biggest hotel market in terms of both supply of hotel rooms (although, Kraków has more hotels) and demand. One interesting fact is that the RevPAR in 2015 for both cities was similar and averaged out at slightly over 200 PLN.
The increase in hotel developments follows growing demand and improved perception of Polish cities as attractive locations for foreign tourists along with enhanced connections between the country's airports and other cities across Europe and the world.
The rapid development of infrastructure including airports, motorways, express roads and fast railway connections attracts more and more guests from relatively new locations such as Scandinavia or Asia. Improvements in infrastructure have made travelling a great deal easier for domestic and foreign tourists. This is mainly of benefit to the largest Polish cities that compete against each other for business and leisure guests. These cities invest in tourist attractions such as large event and concert halls or congress and conference centers (ICE and the Tauron Arena in Kraków, AmberExpo in Gdańsk, the National Forum of Music in Wrocław and the International Congress Centre in Katowice, among others). The efforts of the local authorities to attract large scale events are highly appreciated by hotel operators and are taken into consideration by developers when making decisions regarding locations of their new projects.
Hotel investment market
The growing attractiveness of the Polish hotel market and its promising prospects for further development has resulted in increased investor interest. This is illustrated by investment transactions such as the purchase of Sheraton Warsaw hotel by JV of Benson Elliot Capital Management LLP, Walton Street Capital and Algonquin, the 'forward purchase' of Holiday Inn Warsaw City Centre hotel project (opening scheduled for 2018) by Union Investment, which also acquired Radison Blu Wrocław or Hampton by Hilton Warsaw City Centre. Furthermore, the potential of the hotel industry is also recognized by local investors. An example of this homegrown trend was a sale of three Orbis hotels under the Mercure brand in Mrągowo, Lublin and Zamość. The hotel in Mrągowo was purchased by Deporium for approx. 20 million PLN while the other two were bought by DWP for 21.5 million PLN. Currently, sale negotiations for several other hotels are underway. The growing interest in the country's hotel industry is not only related to its good prospects but it is also derived from a limited supply of prime products available for sale in the commercial real estate market and the willingness to diversify portfolio assets.
According to the Hotel Investment Outlook 2016 prepared by JLL, the previous year was one of the best periods in terms of hotel investment transactions, totaling 85 billion USD of transaction volume globally. This result was 50% higher than the one recorded in 2014. As for 2016, investors will look for opportunities on emerging markets and secondary cities in the EMEA region. JLL also expects growing interest from private equity because of the attractive yields these locations offer compared to more mature markets. This augurs well for the Polish hotel market, where yields for prime hotel products in Warsaw are estimated in the region of 7% in the case of management agreements. In the case of long-term lease deals for prime products, the yields could be approx. 6% or lower due to the fact that operational risk is transferred mainly to the tenant. This means that cap rates for hotel investments in Poland remain attractive when compared to the Western markets, where yields are on average 100-200 basis points lower and, for example, average 4%-5% in London and Paris.
According to the 'Hotel Investor Sentiment Survey' undertaken by JLL at the end of 2015, the further improvement of operational performance in the best Polish hotels and yield compression are expected in the short- to medium-term. This should be soon reflected in the investment property appraisal of companies that hold hotels in their portfolios. Growth of operational profit observed in the last year has already had a positive influence on capital values of some assets and portfolios.
How are hotels valued?
The valuation of hotel real estate is slightly more complex when compared to the valuation of other commercial real estate. Apart from an analysis of key performance indicators, such as occupancy, ADR and RevPAR, it also involves a thorough analysis of costs and revenues of F&B (Food & Beverage) and other hotel operational departments (MOD) such SPA etc. Furthermore, in order to assess an operational efficiency of a particular hotel, it is crucial to undertake benchmarking of each hotel department profitability against the market. Access to such data and the constant monitoring of market trends is of the utmost importance. JLL is analyzing hotel market data on a daily basis within our specialized JLL Hotels & Hospitality Group team. The company provides advisory services in the area of hotel sale and acquisitions, asset management, securing financing and selecting the operator as well as providing technical consultancy and real estate valuations for various purposes. Thanks to the extensive local and global market experience of JLL, our clients receive comprehensive analysis of actual market conditions and reliable asset valuations, supporting them to make the right business decisions.
Author
Jakub Kleban has 15 years of experience in commercial real estate in Poland, specializing in property appraisal & advisory. He also coordinates regional mandates in CEE region including hotel projects. He is a Polish Licensed Valuer and a member of the Royal Institution of Chartered Surveyors (MRICS).