GSK, a science-led global healthcare company, has expanded its lease agreement in the Business Garden office complex in Poznań. Following the expansion, the company will occupy more than 3,700 sq m. Experts from JLL advised GSK on leasing details which included renegotiations, preparation of a long-term lease strategy, and technical advisory.
GSK is the biggest investor in Poland's pharmaceutical industry. It is located in two Polish cities - Warsaw and Poznań, where the company has its factory as well as the GSK business services centre responsible for IT and procurement processes. The Poznań office will soon broaden its scope also with functions related to the area of finance. This is why the company has decided to expand the lease agreement in the Business Garden complex.
"Poznań is one of GSK's strategic locations in Europe. Through the GSK Finance Hub - Europe, we will perform finance activities related to planning and forecasting, as well as more complex accounting and management accounting for all of GSK in Europe. Such ambitious plans must go hand-in-hand with an adequate office space that will accommodate our growing team and provide comfortable flexible working conditions in line with the Modern Employer agenda, which we are currently implementing at GSK in Poland. The Business Garden complex perfectly meets our needs", explains Andy Eastland, Regional Hub Lead, GSK Finance Hub – Europe.
Business Garden Poznań is a modern complex of nine buildings that features 80,000 sq m of office and service areas.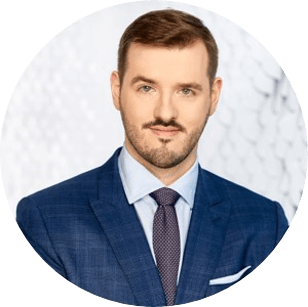 Business Garden is one of the most attractive office parks in Poznań. Its cosy buildings, green surroundings, advanced technical and telecommunications solutions, and well-lit, flexible office spaces meet the needs of the most demanding of tenants. The advantages of this office complex are illustrated by the 1,700 sq m expansion of GSK's leasing agreement. Our client chooses only well-located and modern office investments that have a positive effect on the team's comfort
The property is situated on Bułgarska Street in the Grunwald district, and is well-served by numerous bus and tram lines. Another advantage of the location is its proximity to the A2 highway and Ławica International Airport (just a ten-minute drive from the property). The Business Garden complex is also relatively close to the most popular fair and exhibition centre - International Poznań Fair.