Hella Polska, a lighting and electronic systems provider for the motor industry, will open its 560 sq m office in the Catalina Office Center in Warsaw. Knight Frank acted on behalf of Catalina Investment, the property owner. Experts from JLL advised the tenant in the leasing process.
The Hella group is a family company listed on the stock exchange with a global reach with over 34,000 employees in more than 125 locations in 40 countries. The Hella group designs and produces elements and systems of lighting and electronics for the motor industry. Hella Polska was founded in 1993 and covers the Polish, Lithuanian and Latvian markets by distributing goods on the secondary market in product groups such as: lighting, electronic and electric technology, thermal systems and workshop equipment elements.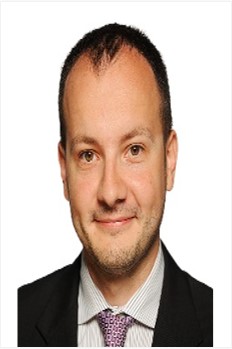 The company will move into the Catalina Office Center already in June this year. 'Hella Polska has been searching for a modern and efficient office location located in the vicinity of the city's main traffic channels. The deal was done smoothly and fast. We are convinced that the new headquarters will help the company to grow further in Poland.' – said Adam Bechciński, Consultant, Tenant Representation in JLL.
'Yet another company acknowledged the advantages of Catalina Office Center by becoming a tenant in the property. The great location, green surroundings, a peaceful working environment are only some of the office building's assets. Hella Polska will feel comfortable here for sure. We are pleased the company chose to grow in this location in the years to come.' – added Janusz Garstka, Senior Manager in the Office Agency at Knight Frank.  
Catalina Office Center is a modern A-class office building with a dynamic shape visible from all sides. Its total area exceed 14,000 sq m. The property located at the junction of Pulawska and Rzymowskiego streets is perfectly connected with entire Warsaw. The unique exposure of the buildings guarantees great identification for the tenants. The Sluzewiec Racetrack and its surroundings – a vast green terrain – are located right next to the building.