The background screening company will occupy 3,000 sq m in the Silesia Star office complex in Katowice
Katowice, 2 February 2016 – HireRight, a leading global provider of candidate due diligence services, is relocating to new offices in Katowice, as it continues to grow its team in Poland. The company, which currently employs 250 specialists in the city, plans 60% growth in 2016.
In April, HireRight will move to building A of the Silesia Star office complex, occupying 3,000 sq m.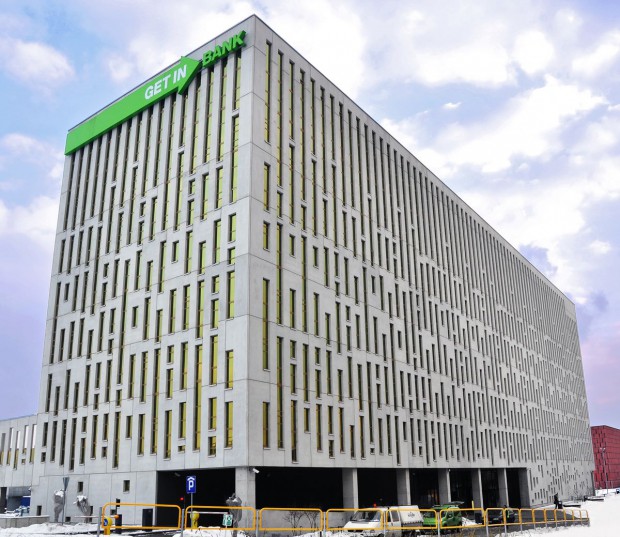 Silesia Star office building, Katowice
Experts from the international advisory firm JLL supported HireRight in the search for a location and negotiation of lease terms.
Architects from Kuryłowicz & Associates studio are responsible for the design of Silesia Star with development conducted by LC Corp.
HireRight, which has been present in Poland since 2003, is the largest background screening firm in Europe helping organizations mitigate employee risk, make informed hiring decisions and meet compliance obligations.
Steve Girdler, Managing Director for EMEA and APAC at HireRight, comments: "Due to our continued success in Poland, the time is right to move into larger offices to support our growth. We are excited to be located in the heart of the city of Katowice, close to clients and transport links".
Dorota Gruchała, Senior Consultant, Office Agency and Tenant Representation at JLL, adds: "Silesia Star is the ideal choice for HireRight. Whilst looking for a new location, the company focused on modern office projects with developed services and excellent access to public transportation".
Piotr Pirogowicz, Leasing Manager at LC Corp. S.A.: "We are very happy to welcome HireRight among our group of tenants. We believe the choice of HireRight confirms that Silesia Star provides high quality office space in a recognizable building along with great location".
LC Corp. S.A. is a residential and commercial developer. The company follows the latest trends in construction, and implements advanced technologies and modern architectural solutions.
Silesia Star is located in the centre of Katowice, at 18, Uniwersytecka Street. The location is in close proximity to Silesian Intercity Road (DTŚ) as well as numerous bus and tram stops. The project comprises two eight-floor office buildings with 27,000 sq m of leasable space in total. Tenants and their guests have 250 parking places at their disposal.
Katowice Agglomeration is one of the six main locations for projects from the business services sector in Poland. Its main advantages include access to qualified staff and a developed infrastructure, in terms of both transport and office space.