Warsaw, 12 August 2015 – An affiliate of Heitman LLC has finalized a sale agreement to dispose of its remaining shares in the EMPARK Mokotów Business Park office complex in Warsaw to IMMOFINANZ. The sale of EMPARK is an example of a transaction between two shareholders of the same scheme. The volume of the deal remains undisclosed.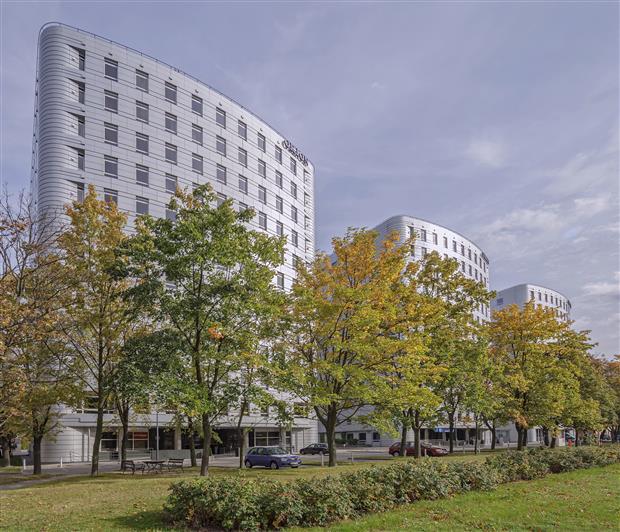 The Heitman LLC affiliate was represented in the transaction by a JLL advisory company.
Sławomir Jędrzejewski, National Director, Office and Industrial Investment at JLL, comments: "This deal illustrates the investment activity in all classes of office schemes as well as the appetite for huge transactions in Warsaw. Due to a limited number of attractive office buildings available for sale in the centre of the city, investor attention is shifting to other locations, such as Mokotów, that offer high-quality schemes at attractive prices".
Comprising 115,000 sq m across nine buildings, EMPARK Mokotów Business Park is Poland's largest office complex and is one of the most recognizable and prestigious office locations in the Mokotów district of Warsaw. One of the project's biggest advantages is its location, which is only a 10 minute drive from both the city centre and Warsaw's Chopin Airport. In addition, Galeria Mokotów, one of the most popular shopping centres in Warsaw, is in close proximity. Tenants and their guests have more than 2,500 underground and ground-level parking spaces at their disposal. EMPARK also boasts an extensive array of amenities including banks and restaurants, as well as a post office, language school, medical center, kindergarten, and a fitness club.
International real estate advisory firm JLL is the exclusive leasing agent to all nine buildings within the EMPARK Mokotów Business Park.