Czech investor Zeitgeist Asset Management announced a new investment on the housing market in Poland. The planned residential asset at ul. Wrzesińska 2, will expand the company's offer of rental housing. JLL experts advised the investor on the purchase of the property.
There are plans to build 107 apartments for rent on the plot which is located in Warsaw's Praga Północ district at the intersection of ul. Wrzesińska and Kępna. Some of them will be housed in a historic tenement building that will undergo a revitalization process. The remaining part will be in a newly built building with a commercial and service premises on the ground floor.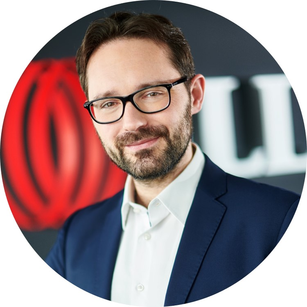 The choice of this location was not completely obvious for projects dedicated to the rental market, but neither was it accidental. The area of the historic Port of Praga is very attractive not only due to its convenient transportation links with the city centre (metro, tram lines, access for vehicular traffic) and the proximity of water and green areas. The Praga district is currently undergoing intensive revitalization, which includes an expanding cultural-entertainment and gastronomic offer. They raise the attractiveness of this part of the city and will potentially lead to increased rental prices in the future, as was the case with Prenzlauer Berg in Berlin or the Canary Wharf in London. Apart from financial aspects, these are some of the key requirements of institutional investors looking for housing investments
"Consistency with the historical fabric of the city is very important to us. We specialize in restoring the splendour of old buildings. In Czech Prague we invested in 20 tenement houses and historic buildings, not only extending the offer of apartments for rent, but also co-creating a unique atmosphere of restored places. We are guided by the same idea when it comes to projects in Poland", says Peter Noack, co-founder and managing director of Zeitgeist Asset Management.
The investment at ul. Wrzesińska is the third housing project of Zeitgeist AM in Warsaw and the second offering units for rent. The company debuted on the Polish market in 2016 with the purchase of historic buildings at ul. Długa 44-50 in Warsaw. It also plans to build a student housing scheme in Powiśle and expand its operations to other Polish cities.