JARA DRAPAŁA & PARTNERS law firm has renewed and expanded its lease agreement in the North Gate office building in Warsaw. Following the expansion, the company now occupies almost 1,100 sq m located on two floors of the building. Experts from JLL international advisory advised JARA DRAPAŁA & PARTNERS on negotiations and preparation of its long-term lease strategy.
Before we extended the current agreement in North Gate Tower, we considered with JLL a number of other lease options. We focused on selecting a project that apart from a prestigious address would also provide us with an attractive working environment and a place that would be well-connected to other parts of the city. After careful analysis we decided to remain in North Gate where the landlord has offered us additional space which will be easy to integrate with our current office. Due to the nature of our work, this element was of crucial importance to us. Thanks to the professional support from JLL, we now have much improved lease conditions, informs Maciej Chrzan, Partner at JARA DRAPAŁA & PARTNERS.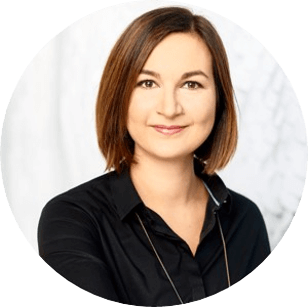 Our cooperation with JARA DRAPAŁA & PARTNERS law firm was multi-faceted and focused on, among other things, drawing up a short list of optimal office objects and conducting a comparison of their technical standards and offers. North Gate proved the best choice. The building meets the tenant's requirements and offers attractive commercial conditions and flexible lease opportunities. We are pleased to have been able to advise JARA DRAPAŁA & PARTNERS on the selection of a top-tier solution and would like to thank the company for entrusting us with this task.
North Gate is a 25-floor building offering more than 28,000 sq m of attractive lease space, characterized by excellent layout flexibility and other significant advantages, in both the technical, and health and safety areas. The building's ground floor includes a lobby, shopping facilities and a restaurant. The project is situated in an exceptional location in this picturesque, and historical part of Warsaw, in the vicinity of the city's Old Town and Traugutta Park. Furthermore, the object's glazed elevation lets in a great deal of daylight and offers stunning views of Warsaw.