8th ABSL Conference "The Old World Disrupted" will take place on 12-14 June 2017, at EC1 venue in Łódź. The 8th Annual ABSL Conference attendees will tackle a wide range of issues, including modern technologies, transformation and new waves of investment. JLL, the Strategic Partner of ABSL, will be represented at the conference by its key speakers and experts. You can meet JLL advisors there, you can also visit our stand and take part in professional photo session.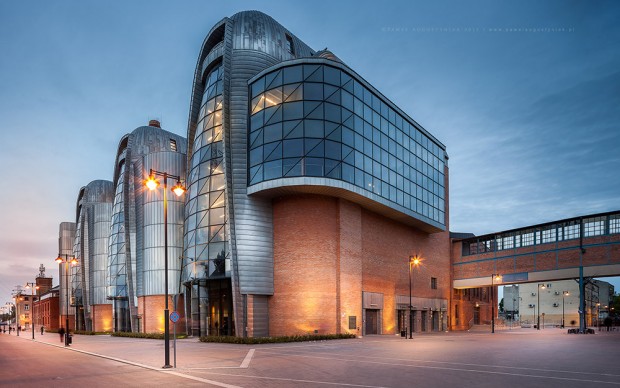 JLL was the first real estate advisory company to recognize the potential of the modern business services sector as one of the most rapidly developing branches of the Polish economy as well as being a key office tenant in major Polish cities.
At JLL we pay close attention to the development of the business services industry in Poland. Our co-operation with ABSL enables us to have an even closer insight into the dynamics of change as well as the expectations of tenants from the sector. As a result, JLL's market proposition continues to be in step with their requirements – from selecting the appropriate location to office space fit-out. It is our very special Office Occupier Services offer. Poland is one of the world's most important destinations for investors developing projects in the business services sector. Companies from the sector are able to find everything that is necessary to achieve success.
On Day 1, Tuesday, 13 June 2017 Anna Bartoszewicz – Wnuk, Head of Workplace Advisory and Tomasz Trzósło, Managing Director, JLL Poland will be speaking about new technologies that transform real estate. Join us for: Every detail matters. Reworking and retooling the work environment - the wave of tech-driven change
JLL is Poland's leading advisory firm that provides services in the area of real estate market for companies from the business services sector. In 2016, the company advised representatives from the BPO/SSC sector on lease agreements amounting to over 140,000 sq m of office space, confirming its leading position in this area. JLL exemplary clients include global brands such as: Credit Suisse, Dentons, Euroclear, GSK, Lionbridge, Shell, Stanley Black & Decker, UBS and many more.
For more information, please visit www.officefinder.pl/absl2017