JLL has been awarded five prizes during the 10th anniversary of Eurobuild Gala! This year we had a pleasure to receive the statuettes as: the Retail Agency of the Year, the Warehouse Agency of the Year and the Building Consultancy of the Year. In addition, the audience awarded JLL for the organization of the Charity Real Estate Beach Volleyball Tournament with the Best Non-Business Achievement of the Year.
The 10th birthday of the Awards was also an occasion for special recognition for those who have had the greatest impact on the Polish real estate market in the last 10 years, and we are proud to announce that the JLL team was distinguished as the Real Estate Agency of the Decade!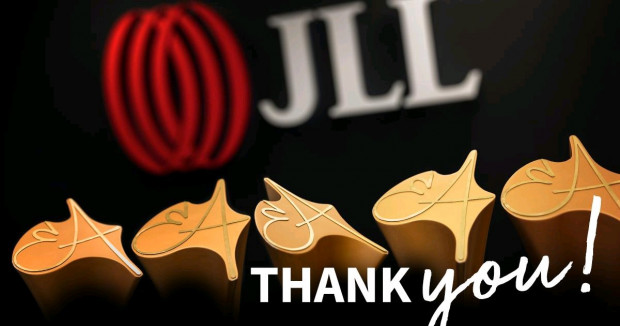 This award is a great honour for us. We are grateful for the last 10 years of cooperation with our wonderful people at JLL, our clients, partners and friends. We do not rest on our laurels –another 10 years of very active work for the development of the real estate sector in Poland is ahead of us.