Warsaw, 19 January 2016 – International advisory firm JLL has taken over the management of five office schemes from IMMOFINANZ's portfolio in Warsaw. The five projects offer a total of approx. 55,000 sq m of space.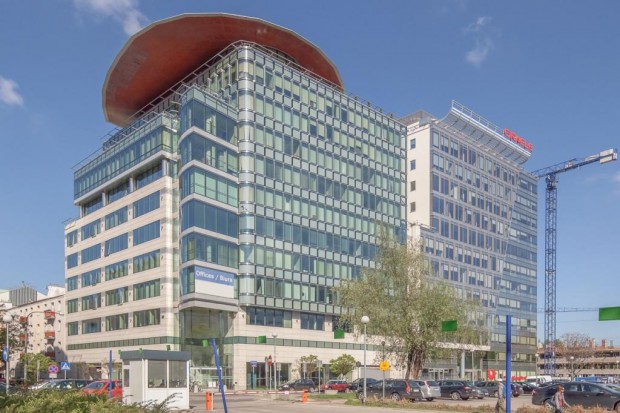 Crown Tower, 2 Hrubieszowska St.
A team of experts from JLL is now responsible for the technical, operational, administrative and financial aspects of the objects, all of which are located in Warsaw, namely IO-1 (22,000 sq m at 182 Puławska St.), Crown Point (10,000 sq m at 70 Prosta St.), Crown Tower (8,000 sq m at 2 Hrubieszowska St.), Cybernetyki Office Center (7,400 sq m at 21 Cybernetyki St.) and Taifun (7,000 sq m at 183 Jutrzenki St.). Furthermore, the company is responsible for maintaining positive and long-term relationships with tenants.
Virginie de-Baere, Head of Property Management at JLL, comments: "We would like to thank IMMOFINANZ for the trust that they have placed in us. We are sure that JLL's experience in the area of strategic office property management will contribute to the strengthening of these schemes' positions on the city's business map and increase the value of buildings belonging to the IMMOFINANZ portfolio."
The agreement with IMMOFINANZ is the culmination of an excellent year for the JLL Property Management team. During the last 12 months, the company has developed its portfolio of managed office schemes through buildings such as Rondo 1, Warsaw Spire, Karolkowa Business Park, Atrium Centrum and Atrium Plaza, among others.
***
IMMOFINANZ is a company from the commercial real estate sector. Its business focuses mainly on the retail and office sector on eight European markets including Austria, Germany, the Czech Republic, Slovakia, Hungary, Romania, Poland and Moscow.