International advisory firm JLL, which operates on the real estate market, has become a partner of "Plans for the Future", the largest architectural exhibition in Poland.
The "PLANS FOR THE FUTURE. Warsaw Architecture in Designs" ("PLANY NA PRZYSZŁOŚĆ. Architektura Warszawy w projektach") exhibition will be held between 21st May and 11th June 2015 at the University of Warsaw Library, Dobra 56/66 Street, Warsaw. It will be open daily from 10 am to 8 pm. Admission to the event will be free of charge. The exhibition is guaranteed by the Honorary Patronage of the Mayor of Warsaw.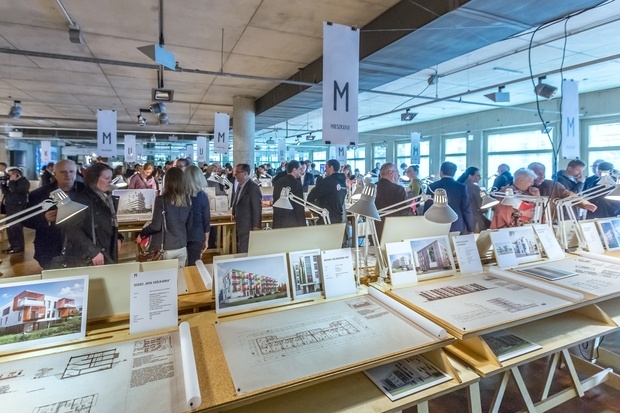 Aneta Parzuchowska, Head of Marketing CEE at JLL, says: "This is the 20th edition of the exhibition which has, over the years, presented 1,900 projects. We feel honoured to have become a partner of such a marvellous event organized by Łowicka Centre, the initiator of Plans for the Future exhibition."
What will Warsaw look like in the future? What are the plans? During the exhibition, visitors can look at the 99 newest concepts designed by 45 Warsaw-based architectural studios which will be developed in the near future. The concepts consist of office buildings, residential, sports and retail projects as well as renovation plans for older buildings. Furthermore, "Plans for the Future" exhibition also presents regional planning concepts, award-winning projects from architectural competitions, architecture students' dissertations as well as detailed models and films about the city, architects and architecture.
Anna Bartoszewicz-Wnuk, Head of Research & Consulting at JLL, adds: "JLL has been engaging in the life of cities for several years, analyzing numerous aspects of development and change. Last year, we initiated the "Acupuncture of Warsaw", a research and social project aimed at identifying the fastest-changing places in recent years. We were looking for investments that could transform the city before our very eyes as well as micro-locations with the greatest potential for change. The event attracted a great deal of interest from Warsaw's residents".
The second edition of Acupuncture of Warsaw will begin on the 25th of May. JLL experts in cooperation with Nowa Warszawa have selected 10 locations that will be voted on by Internet users. Votes will be accepted from Monday, 25th of May until Sunday - 21st June.
More information regarding Acupuncture of Warsaw will be available on 25th of May.