Łódź, 4 July 2017 – International real estate advisory firm JLL will launch its new office in Łódź. Marta Pyziak has been appointed head of the company's newly-established unit.
JLL has operations in over 80 countries and a global workforce of more than 78,000. Currently, the company has four offices in Poland: in Warsaw (the biggest JLL office in Europe), in Kraków, Wrocław and Tri-City. The company has been actively providing advisory services to tenants and office landlords in Łódź for several years. Recently, JLL has advised brands such as Ericsson and Whirlpool. In addition, JLL also serves as the sole commercialization and marketing agent for Monopolis – a remarkable multifunctional investment that will combine 115-year-old architecture with modern buildings.
"Łódź continues to rapidly develop. Recently, the city has established itself as one of the most attractive destinations for companies from the business services sector. We have been operating actively in Łódź for a number of years now - providing our services to this market from our Warsaw office. Because we believe in both the further development of the market and the great potential of Łódź, we have decided to launch a new JLL office in the city that is dedicated to providing services to investors and real estate projects. We hope that our presence in Łódź will help to attract numerous investors to enter and expand in the city" – says Tomasz Trzósło, Managing Director, JLL Poland.
Marta Pyziak will be appointed as the head of JLL's new department in Łódź.
"Marta Pyziak is a real estate market professional with 11 years' experience previously gained in Dell – a Fortune 500 IT company. She was an appreciated member of the global site selection team responsible for developing global strategies for investment locations. She played a crucial role in numerous projects throughout Europe in terms of both the investment process and support instruments. We are very happy that Marta has joined JLL and will contribute to the development of our Łódź-based unit" – comments Anna Młyniec, Head of Office Agency and Tenant Representation, JLL Poland.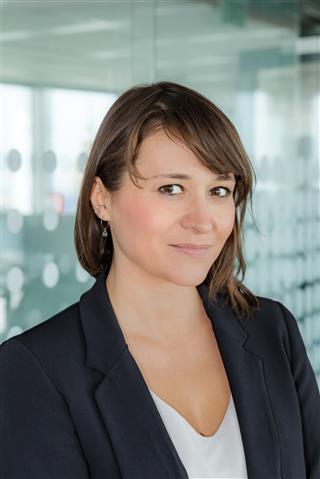 Furthermore, Marta's experience as a member of the facility advisor team responsible for managing Dell's real estate portfolio did not just apply to Poland but to Russia, Kazakhstan, Baltic states and Ukraine as well. Her previous position involved providing top-tier quality services and support in order to achieve both the strategic and operational objectives for Dell. Before Dell, Marta co-created Investors Relations Department in the City of Łódź. She was also a board member of the Łódź Property Managers Association.
She graduated from English Philology at the University of Łódź as well as post-graduate studies of the Legal Basis of Investment Processes at the Warsaw School of Economics. She also graduated from Real Estate Evaluation at the University of Łódź and is a licensed Broker and Property Manager.
JLL's new office in Łódź offers a wide range of advisory services for office tenants – ranging from the selection of the best location and negotiation of lease terms, through development of workplace strategies, providing technical advisory services and facility management to office design and fit-out. The team also supports office developers during the commercialization processes.