WARSAW / ŁÓDŹ, 26 April 2017 - International advisory firm JLL has been selected by Skanska Property Poland as the Property Manager of Nowa Fabryczna office building, part of the Nowe Centrum Łodzi urban redevelopment project. The building will be taken over by JLL management on 30th June 2017.
JLL will provide a wide range of services in the area of property management – from the swift takeover of the management of Nowa Fabryczna, maintaining the best and most effective relations with tenants, and the implementation of all innovative tools for cooperation with companies establishing their office locations in the building. Furthermore, JLL will also be responsible for overseeing all of the technical, operational, administrative and financial aspects of the scheme.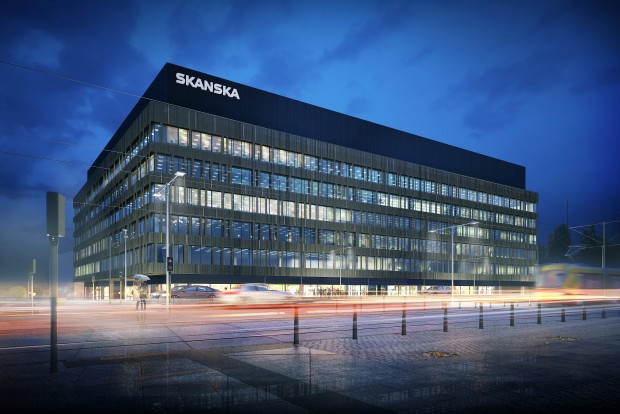 After Green Horizon, Nowa Fabryczna is the second office investment developed by Skanska Property Poland in Łódź .It is also the first of two (Brama Miasta being the second) projects in Nowe Centrum Łodzi – the location for the most spectacular urban redevelopment project in Central Europe, which will create a new functionality through business, retail, culture and transport. The Nowa Fabryczna office building, located on the crossroads of Knychalskiego and Składowa Streets, will be an important location for business development in Nowe Centrum Łodzi.
"Nowa Fabryczna is our second office project in Łódź following the fully leased and successfully sold Green Horizon building. Furthermore, this is also an example of another investment developed by Skanska which is nearly fully commercialized before its scheduled completion. We will soon launch the construction works for another project - Brama Miasta. We were the first developer to believe in both Nowe Centrum Łodzi and the business attractiveness of this location. Our projects tap into the area's potential and offer not only flexible spaces to work but also open public spaces for the city's residents to meet and relax", comments Ewelina Kałużna, Leasing and Asset Management Director, Skanska Property Poland.
The project will offer its tenants approx. 21,500 sq m of modern office and services space. The completion of construction works is scheduled between Q2 and Q3 2017. Nowa Fabryczna consists of seven floors above ground and two below with 210 parking places for tenants. The building was designed in a way that fits in with its unique surrounding areas. It will include a spacious, green patio, modern bicycle infrastructure including urban bicycle stations, electric vehicles charging points as well as loggias located on each floor that will be at the tenants' disposal. The green character of the building will be confirmed with LEED Gold certification.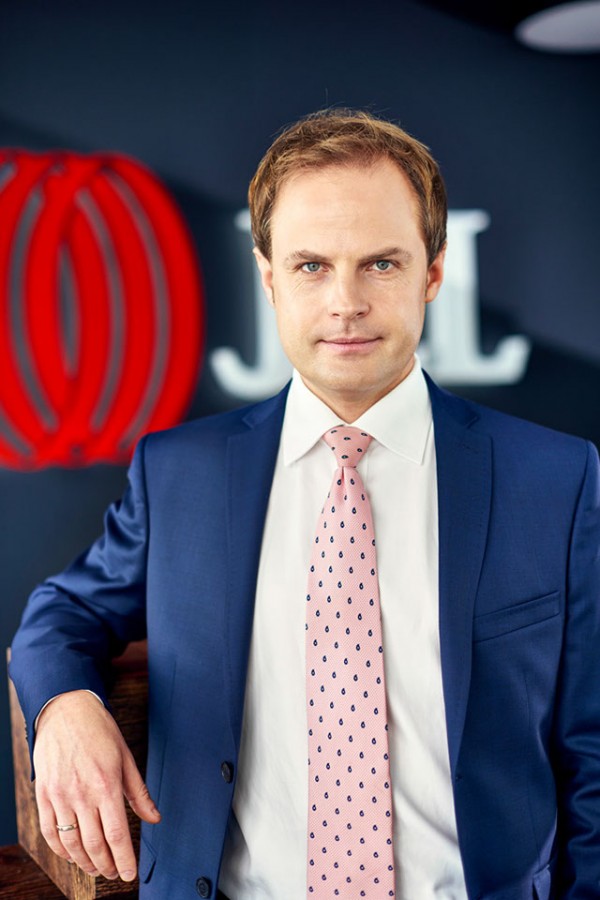 "For us, this a great honor to be selected by Skanska as the property manager for the Nowa Fabryczna office building during this period of dynamic development of Łódź's office market. This project is a great success for the developer and the entire Nowe Centrum Łodzi investment. This is illustrated by the significant interest from international corporations in office space located in the project. JLL has the know-how and experience to ensure the highest standard of property management services", comments Łukasz Mazurczak, Director of Office Operations, Property Management, JLL.