Warsaw, 31 January 2011 - Opera Office (SPV owned by EURO STYL) has appointed Jones Lang LaSalle as exclusive real estate advisor responsible for the commercialisation of the office premises.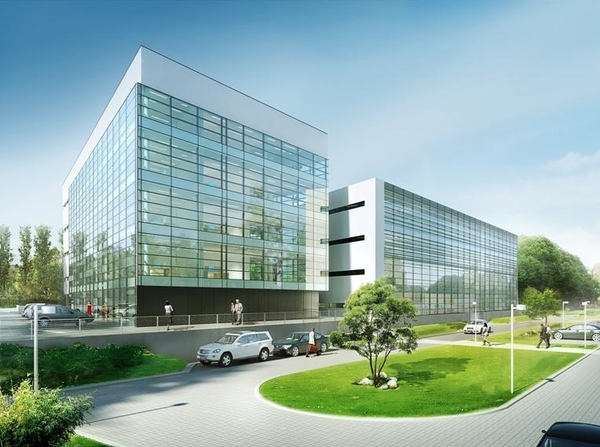 Mikołaj Konopka, President of Opera Office, said: "The unique location of the building at the border of the city centre and the Gdańsk-Wrzeszcz area, in close proximity of the traffic junction, surrounded by a park and recreation areas, best defines its value for potential tenants. Its interesting architectural design in combination with state-of-the art technologies, constitute an additional asset which will certainly have a positive effect on decisions made by those interested in the project. We believe that Opera Office's unique offer as supported by the consulting services from Jones Lang LaSalle, will enable EURO STYL to compete with the best office developments in the marketplace."
Magdalena Reńska, Head of Office Agency - Gdańsk at Jones Lang LaSalle adds: "I strongly believe in the location of the Opera Office premises. We are observing increasing interest from companies looking for modern office space on the market, particularly in the area between Gdańsk Główny and Wrzeszcz. This is especially crucial for companies that cooperate closely with the Municipal and Marshall Agencies or need to have quick access to the Gdańsk shipyard. The additional advantage of such a location, apart from convenient access to all parts of the Tri-City area, is the proximity of the Old Town with its wide range of amenities."
Opera Office, an A-class office building located in Gdańsk, will provide approximately 7,000 sqm of office space. The building will consist of two wings: Wing A – 4 floors and Wing B – 3 floors, with a floor plate area of 700 and 1,000 sqm respectively. It has been designed with flexibility in mind so that, if required, both wings on the same level can be joined into one office area.
Opera Office will be equipped with all technical solutions expected in A-class buildings. These include: two power sources, air-conditioning, raised floors and suspended ceilings. Tenants will be additionally provided with electric and IT cabling and floor boxes. Such solutions allow for maximum flexibility and effectiveness for both open space and modular office arrangements. For both tenants and their guests there will be underground parking for ca. 130 cars. It is planned to provide an additional ca. 70 surface parking spaces on the area next to the building.
The Opera Office's construction will start by the end of March 2011 with an opening date scheduled for H2 2012.
The building is conveniently located on Al. Zwycięstwa in Gdańsk, vis-a-vis Gdańsk University of Technology next to the Fast City Train (SKM) station. The location, adjacent to the main Gdańsk's artery (on the border of Gdańsk Główny and Gdańsk Wrzeszcz) provides quick and easy access to all parts of the city as well as Sopot, Gdynia and other satellites towns. Future tenants of Opera Office will also benefit from a friendly working environment - as the building is situated within the Steffens Park – as well as a variety of amenities available within walking distance: Multikino, the Baltic Opera (Opera Bałtycka), a swimming pool and others.