Warsaw, 23 January 2012 – Jones Lang LaSalle has been appointed property manager for the Atrium International Business Center in Warsaw, a well known office building which was recently acquired by Rockspring Property Investment Managers on behalf of a separate account client.
The Atrium International Business Center comprises 12,000 sqm of office space and benefits from having a diverse mix of high quality tenants including Pramerica, Reuters, Dago and BZ WBK, delivering a strong income stream and covenant.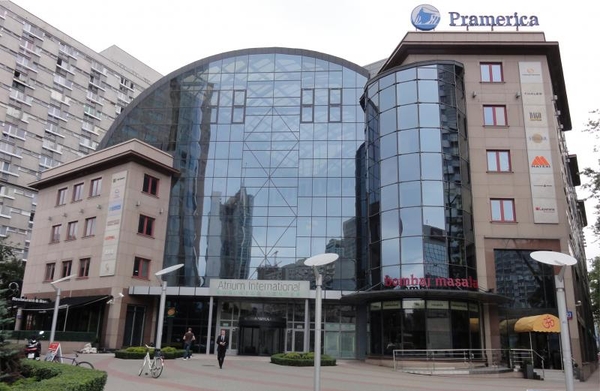 The Atrium International Business Center is situated in a prime location on the corner of Al. Jana Pawła II and Grzybowska Street in Warsaw's Central Business District. The location provides excellent transport links to the other parts of the city, with the metro and numerous bus and tram lines operating in the immediate area. In the vicinity of the property are several hotels (including the Westin, Mercure and Radisson Blu), as well as a number of restaurants and shopping centres. The Central Railway Station is five minutes' walk and Okecie International Airport is just a 15-minute drive away.
Iwona Laszkiewicz, Head of the Property Management Department of Jones Lang LaSalle, said: "We are extremely pleased to have been appointed as property managers on this asset by Rockspring and we look forward to working alongside them. We are continuously expanding our portfolio of managed properties and thus bolstering our position on the market. With our new IT & Finance platform we are able to provide the highest quality of property management services throughout the whole of Europe. The benefits of the new standards of property management introduced by Jones Lang LaSalle are being appreciated by a growing number of clients who have entrusted their assets to us."
Currently Jones Lang LaSalle manages a portfolio of 50 projects for numerous institutional and private investors throughout all commercial sectors. The total lease area of Jones Lang LaSalle's portfolio amounts to more than 600,000 sqm.
Among the main clients of Jones Lang LaSalle's management team are such companies as Aviva Central European Property Fund, Heitman, Catalyst Capital, Balmain Asset Management and P3.