Warsaw, 20 December 2016 – JLL has announced the appointment of Karol Patynowski to the position of Director of Regional Markets.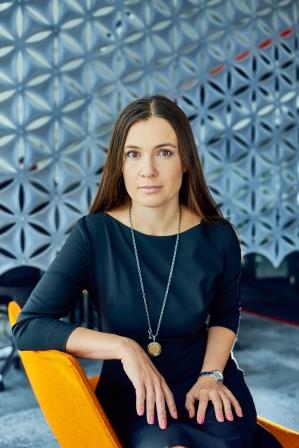 "Our company has been active on Polish markets outside Warsaw for over 15 years now. Currently, we operate in the 13 most important cities in Poland and provide our clients with complex services related to the leasing of office space. The appointment of Karol Patynowski as Director of Regional Markets will not only strengthen our offices in the regions but also allow for a more efficient coordination of services for companies searching for modern offices throughout Poland", comments Anna Młyniec, Head of Office Agency and Tenant Representation at JLL.
Karol Patynowski has nearly 10 years' experience on the commercial real estate market in the areas of advisory services provided on behalf of companies searching for office space. He is responsible for conducting projects for JLL's corporate clients and providing services related to the preparation and implementation of lease strategies as well negotiations of commercial terms. He has co-operated with global brands such as Accenture, The Boston Consulting Group, Cisco, Eurobank, Honeywell, KPMG, Play, Philips, P&G, Samsung, Unit4, IMS Health and Wolters Kluwer.
His new responsibilities will include providing services for existing clients and obtaining new ones on Poland's major regional office markets including Katowice, Kraków, Łódź, Poznań, Tri-City and Wrocław as well as introducing new companies to the emerging markets in cities such as Białystok, Bydgoszcz, Elbląg, Lublin, Rzeszów, Szczecin and Toruń. Furthermore, Karol Patynowski will closely co-operate with city officials, other governmental and self-governmental units, business organizations and investors.
His areas of specialization include tenant advisory services – in terms of searching and selecting new office space, re-negotiation and planning the development of real estate portfolios. Karol actively co-operates with the business services sector. Prior to joining JLL, he conducted advisory projects in the area of investment process coordination at Invest in Poland (PAIiIZ).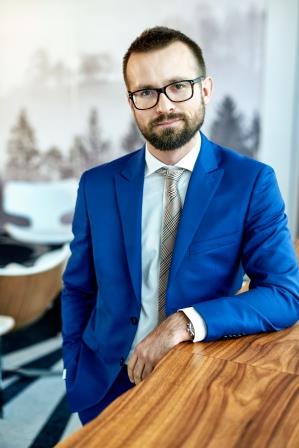 "Tenants have increasingly demanding expectations. They require professional advisory services in terms of location as well as support in preparing workplace strategies. We have prepared a special package of services for companies already present in Poland and looking for new locations as well as those that are entering the Polish market for the first time", adds Karol Patynowski, Director of Regional Markets, JLL.