Kraków
Kraków has always been a star among the office markets outside of Warsaw. It is the best outsourcing destination in Europe and shows no signs of slowing down: this year the amount of space here will cross the one million square metre threshold. And the growth here is sustained by strong demand year after year, which has led to the development of numerous office destinations within the city.
Kraków 2016 – – transactions volume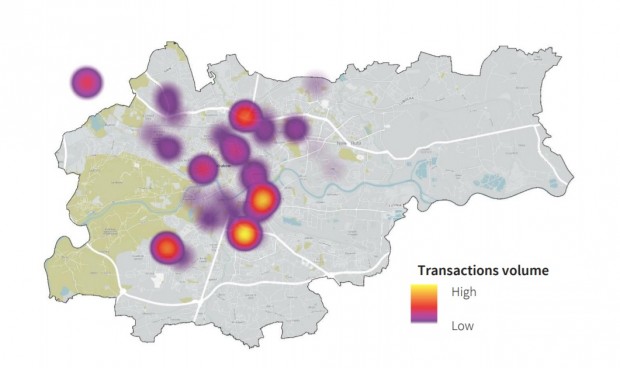 Source: Hot or not – Demand analysis in Poland, JLL March 2017
 In 2011 in terms of new demand there were three major office hubs in Kraków (Bonarka, Lubicz and Prądnik Czerwony) and one outside of it (a large business park in Zabierzów). In 2016 the situation had changed significantly. As Kraków's office market had continued its robust growth, new locations had emerged. The area around Mogilskie roundabout is becoming a new core business district in Kraków.
The very city centre of Kraków has been gaining in importance with the construction of High 5ive next to the main railway station. The aforementioned Czerwone Maki district has already become a major hub in Kraków, home to companies such as Motorola, Shell and, most recently, Ericsson. Prądnik Czerwony has once again been successful: companies such as KPMG, EPAM and Ecolab have decided to lease space in that neighbourhood. However, established hubs, such as Bonarka, still attract large occupiers. As well as the major office locations, there are a number of micro-locations that make Kraków one of the most sought-after office hubs in the wider region. The extensive pipeline here will definitely boost that process.
Kraków 2012                                                                    Kraków 2016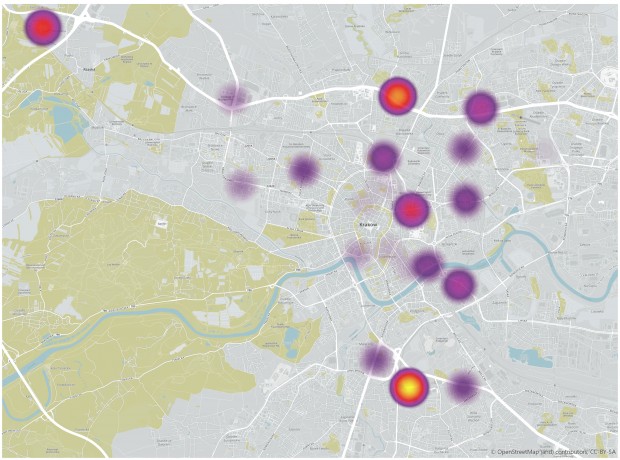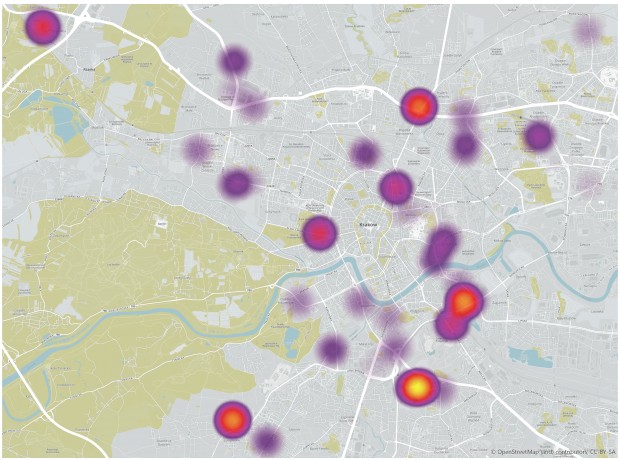 Source: Hot or not – Demand analysis in Poland, JLL March 2017
Wrocław
Wrocław is the third largest office market in Poland and a vibrant agglomeration. The recent robust developer activity here has resulted in substantial growth of the total supply in the city, which is supported by continuous confidence in Wrocław from occupiers. One of the city's key features is its ability to attract new investors, with recent entrants including UBS, Red Embedded, Axiom Law and Ryanair. This has resulted in increased leasing activity year on year. One of the areas of interest from tenants has been the city centre. However, due to the usually smaller sizes of the office buildings there, it was predominantly for smaller tenants.
Wrocław 2016 – transactions volume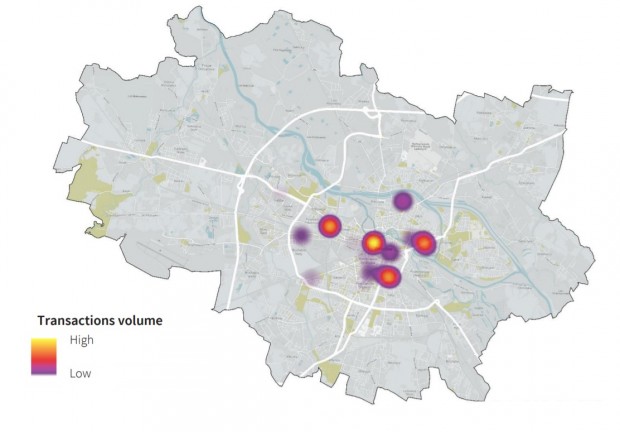 Source: Hot or not – Demand analysis in Poland, JLL March 2017
Recently there has been a change to that, a result of the construction of buildings such as Pegaz and Dominikański, which attracted sizable occupiers, such as HP and UBS. Subsequent largescale developments are to be started in Wrocław in the mid-term time-frame. One of the rapidly growing locations in Wrocław is definitely the area around the city's main railway station. Both local and international developers have projects in that neighbourhood and it has already attracted major corporations such as BNY Mellon. Recently there has also been a resurgence of occupier activity around Grunwaldzki Square.
One of the most important business hubs in Wrocław has been, and still certainly is, the area around Strzegomska and Legnicka Streets, to the west of the city centre. Numerous office developments are to be found there, the most recent being Business Garden (its first large occupier being Becton Dickinson), with other notable projects including Green Towers, Millenium Towers and West House.
Wrocław 2012                                                                  Wrocław 2016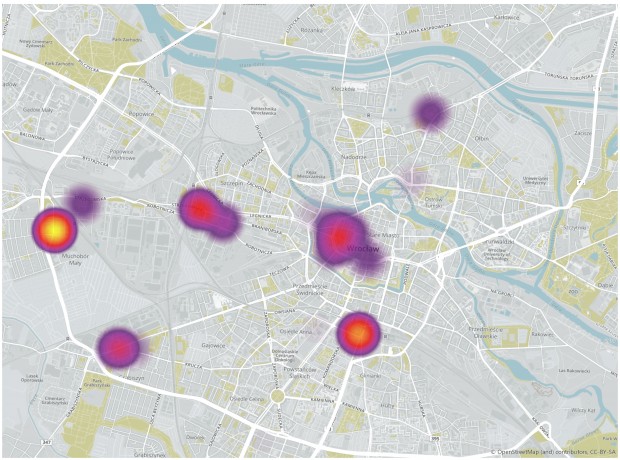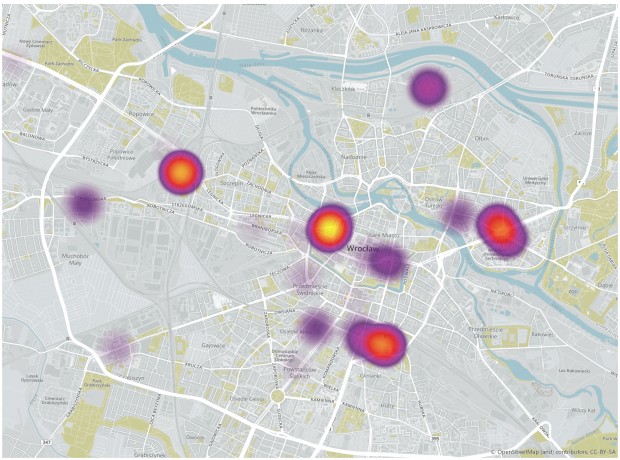 Source: Hot or not – Demand analysis in Poland, JLL March 2017