WARSAW, 3 August 2016 – Rondo 1, one of the most well-known office buildings in Warsaw, has been awarded LEED Platinum certification under the LEED Building Operations and Maintenance rating system, an improvement on the result it achieved five years ago, when it attained LEED Gold certification. The U.S. Green Building Council's LEED, or Leadership in Energy and Environmental Design certifies more than 170,000 gross square meters of space every day in more than 160 countries and territories.
Rondo 1 is the first building in Poland to receive LEED Platinum certification under the LEED Building Operations and Maintenance rating system. The certification process for Rondo 1 was conducted by experts from JLL, the advisory firm.
During the certification process, an in-depth analysis of the building's use was conducted along with audits on both energy and building installations. In addition, companies occupying the office space participated in a questionnaire regarding thermal comfort and ease of commuting to and from Rondo 1. According to results, over 80% of employees working in Rondo 1 use alternative means of transport. Therefore, the building obtained the highest grade on the LEED scale and received an additional point thanks to the innovative aspect of the building.
"The re-certification of Rondo 1 at the highest level possible – platinum - illustrates the policy of sustainable development implemented by Deutsche Asset Management. We co-operate with tenants in the area of green solutions and promote pro-ecological behavior. Arrangement and re-arrangement works in both communal and leasable spaces of the building are conducted in accordance with the principles of LEED – with the use of appropriate materials and a focus on a strict policy regarding waste management. Over the last five years, the building's segregated waste has grown by approx. 25%. Since being recognized with a LEED Gold certificate, Rondo 1 has maintained its green terraces and continues to use ecological cleaning and preservative agents, plant protection products as well as ecological winter mixtures. Our dialogue with tenants indicates that companies appreciate their location in Rondo 1 as well as the solutions that minimize the building's impact on the environment," says Marek Jakubiak, Head of Real Estate, CEE at Deutsche Asset Management.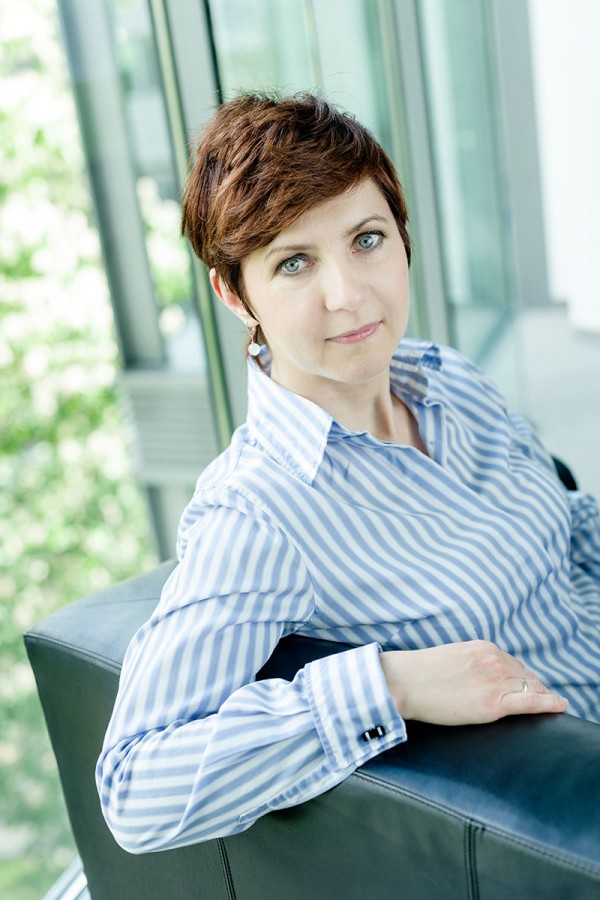 "Compared to its previous certification, the building's energy efficiency has increased by 6%. Rondo 1 is one of the most efficient buildings according to the Energy Star standard. All of the energy used by the building holds renewable energy certificates, and over 61% of waste in Rondo 1 is re-processed. Furthermore, Rondo 1 consumes over 30% less potable water compared to standard buildings", adds Regina Gul, Senior Project Manager, LEED AP, BREEAM Assessor, BREEAM In-Use Auditor at JLL.
The Rondo 1 office building is located in the very heart of Warsaw's business district – at the intersection of Świętokrzyska and Aleja Jana Pawła II streets. Because of Rondo 1's location, the building is well-served by public transportation. It is in close proximity to Rondo ONZ metro station, numerous bus and tram lines and Dworzec Centralny station, allowing it to be within easy reach from all parts of Warsaw. Rondo 1 consists of an impressive 40-floor (192 meters high) tower on Aleja Jana Pawła II Street and a 10-storey building on Świętokrzyska Street. The project provides 60,000 sq m of office space along with approx. 6,000 sq m of retail and services space. In addition, its tenants have 500 parking bays at their disposal.