During H1 2017, companies signed lease agreements for approx. 6,000 sq m of space in the Lumen and Skylight office schemes in Warsaw. Experts from JLL represented Unibail Rodamco - the owner of both buildings – during lease transactions.
Companies that successfully completed lease agreements at 59, Złota Street, included ASB Poland, Goodman Poland, Dom Maklerski TMS Brokers S.A., Open Finance, Prologis, Regus, as well as companies from the energy, FMCG, and finance sectors. Savills was the agent for both ASB Poland and TMS Brokers.
Aleksandra Niziołek, Operating Management Analyst responsible for both assets within Unibail – Rodamco, comments: "Even the increasing market competition cannot change the fact that Lumen and Skylight constitute one of the most prestigious office addresses in Warsaw, with their close proximity to central railway station and direct connection to Zlote Tarasy shopping centre. We are very happy to see that tenants choose our assets, day by day using best efforts to increase their comfort in the building".
International advisory firm JLL is responsible for obtaining new tenants and conducting lease renewal negotiations for office space in the Lumen and Skylight office buildings.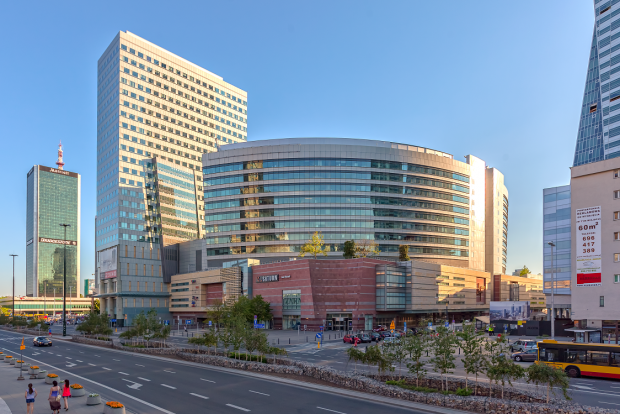 Małgorzata Arseniuk, Senior Consultant, Office Agency, JLL, adds: "We have successfully closed nine leasing transactions from January to July 2017. This stems mainly from the expansion and re-negotiation of existing deals. Nonetheless, it indicates that Lumen and Skylight comprise long-term addresses for the business development of a wide range of companies".
Lumen and Skylight provide in total over 45,000 sq m of space and constitute part of the multi-functional Złote Tarasy complex. It includes the perfect combination of top-tier quality office space as well as retail and entertainment functions. Because Lumen and Skylight are directly connected to Złote Tarasy, employees of companies located in the two buildings can walk to the shopping centre without having to leave their respective buildings. The biggest advantage of both office schemes is their location in the very heart of Warsaw – close to the central railway station, a number of well-known hotels (i.e. InterContinental, Marriott), a metro station and a number of bus and tram lines.
Both buildings were recognized with a BREEAM "Very Good" certificate in the building category, and received "Excellent" certification in the category of management quality. They are equipped with LED lighting solutions, charging stations for electrical cars and containers for rainwater that are used to water the surrounding greenery. Furthermore, the energy supplied to both buildings is entirely generated by renewable sources. This is confirmed by a PTCE certificate. An intelligent BMS system controls the functioning of devices in accordance with established schedules reducing both energy and water consumption. In addition, amenities for cyclists have been introduced including shower cubicles and locker rooms.