Orbis Group, the largest hotel chain in Poland and Eastern Europe, has leased nearly 2,400 sq m in the Lumen office building in Warsaw. JLL represented the landlord, while Cushman & Wakefield advised the tenant. Orbis will move into the new headquarters in the spring of this year.
"Orbis Group is very active on the commercial real estate market. However, this is the first time we are carrying out the process of relocating the office on such a large scale. When deciding on the new location for our Warsaw headquarters, we were guided by the results of a survey conducted among the employees of the Group, who unanimously agreed to keep the headquarters in the city centre. Other important factors included the availability of public transport, including good connections with Chopin Airport, the services and amenities on offer in the immediate area, and the satisfactory financial terms of the lease", comment Dominik Sołtysik, Board Member and Chief Development & Investment Officer Orbis S.A. and Małgorzata Gajuk, Director of Asset Management Orbis S.A.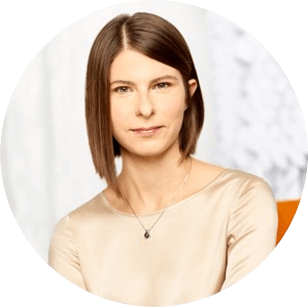 The Lumen office building is one of the most prestigious office addresses in Warsaw. Direct access to the city's extensive public transport network and a wide range of services in Złote Tarasy shopping centre are major reasons as to why occupancy  in Lumen have averaged over 90%
"Cooperation with Orbis Group in the process of relocating the office, and whose headquarters have been part of the Warsaw business landscape for years, is a great honour for us. We really wanted to achieve the results of negotiations that would satisfy our client", comments Kacper Remiśko, Senior Consultant, Cushman & Wakefield. "The decision to rent an office in a modern office building in the very centre of the capital perfectly fits into the company's image and strategy" - adds Daniel Kłosowski, Senior Negotiator, Cushman & Wakefield
Lumen and Skylight buildings are part of the popular Złote Tarasy complex. The two office buildings in total offer over 45,000 sq m of modern office space. An unquestionable advantage of Lumen and Skylight is location - right in the heart of Warsaw and in the immediate vicinity of numerous amenities, such as restaurants, shops and cinemas. In addition, the two buildings are across the road from the Warszawa Centralna Railway Station and well-served by public transport. The investment was carried out in accordance with the principles of sustainable construction, and was awarded a BREEAM certificate.