Transporeon Group, the number one for cloud-based transport logistics services, has moved to a 1,900 sq m, newly opened office in Porto Office in Kraków. The company relocated its shared services centre in the new space, supporting global operations. JLL experts advised in the process of negotiating lease terms for Porto Office.
Founded in Germany in 2000, Transporeon is one of the largest software-as-a-service companies in Europe. The Group's platforms offer business-critical solutions and connect a worldwide network of over 1,200 industrial and retail companies (shippers) with more than 95,000 transport service providers in real time. Over 150,000 users in more than 100 countries use these web-based services in 25 languages for freight benchmarking and tendering, transport assignment, and time slot management as well as tracking and tracing. Measurable time and cost savings can be realized via the platforms to sustainably improve logistics performance and reduce CO2 emissions.
"Transporeon Group is rapidly growing in Europe, which is why we decided to relocate our Kraków office to expand even further. The academic variety of Kraków, its multinational structure and potential are key success factors which fit perfectly into the Transporeon spirit of work. We chose Porto Office as our new office because we felt the daylighted open space suited premises will support us in creating ideas as well as enabling out of box thinking even more. The large floor area, its green surroundings, its reachability by bike and the connection to the airport were decisive factors and convinced us that the building is the perfect place for our future growth. During the project we were happy to learn that besides the known high building standard the timely execution of the interior works creates a perfect base for our future cooperation", comments Eva Häge-Herrmann, Proxy of Transporeon Limited on behalf of the Transporeon Group Management.
"We are pleased that tenants appreciate unique features of Porto Office such as the surroundings, friendly work environment and the number of amenities that the building provides. Even though the office is a mere two kilometres from the city centre, it's still a haven from the hustle and bustle of the city. This promotes concentration and creativity while providing easy access to the shopping and entertainment amenities that Kraków offers", adds Eduardo Reis, President of the Management Board of Porto Office.
Porto Office is a group of two A-class buildings with an area of nearly 13,000 sq m. The project is distinguished by great attention to details and carefully planned communal areas, including greenery surrounding buildings and a Japanese garden in Porto A building. Porto Office is very noticeable on Generał Bohdan Zieliński St, in a green and quiet district of Kraków that is just a ten-minute drive from the Old Town and three minutes from ICE Congress Centre.
JLL is the exclusive leasing agent for Porto Office.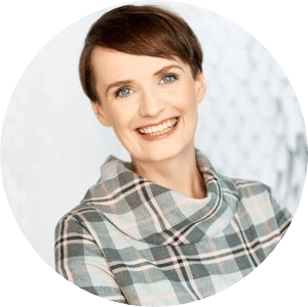 Kraków, as the second largest office hub in Poland, is very popular among many international companies that choose the Małopolska region for the headquarters of their business units. Porto Office, thanks to the high standard of finishing in the building, meets the specific expectations of international tenants. In addition, numerous pro-ecological solutions in the complex and its intimate character make it stand out from the competition