WarSAW, 21 December 2016 – In H2 2016, Caterpillar Financial Services Poland expanded its office space while Caixabank renewed its lease agreement at the Prosta Office Centre in Warsaw. In March 2017, another tenant – a leader in the IT industry – will relocate to the building, and lease over 1,000 sq m.  
Experts from the international advisory firm JLL represented the landlord, CBRE Global Investors, during the renegotiations of lease terms with Caterpillar Financial Services Poland, Caixabank as well as the in the negotiations with the IT industry giant.
Caterpillar currently occupies 569 sq m on the eighth floor of Prosta Office Centre. Caixabank, also located on the project's eighth floor, leases 540 sq m of office space. In total with the incoming new tenant, in 2017 all three companies will occupy a total of 2,200 sq m of space.
Jarosław Myszkowski, Country Manager/Board Member at Caterpillar Financial Service Poland, comments: "We relocated to Prosta Office Centre in 2007. Since then, we have been developing continuously and, after some time, we needed to increase our office space. For us, the opportunity to expand in our current location was the best solution possible due to the fact that we value the high standard of our current office. Furthermore, our location is well-served by both road and public transport, which is a great advantage for our employees who commute from different parts of Warsaw and from outside the city".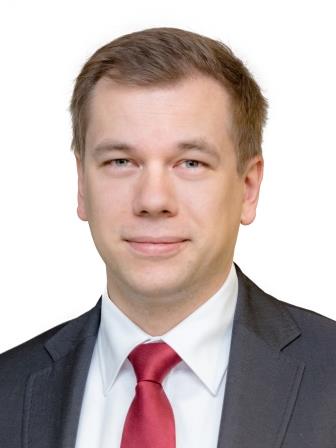 Piotr Kamiński, Consultant, Office Agency, JLL, adds: "We have been conducting the commercialization of office space at Prosta Office Centre for six years now and we greatly value our mutual cooperation. Furthermore, we are glad due to the fact that another tenant has decided to put its trust in us. At the same time, as we recognize the increase in competition on the office market, we are proud that Prosta Office Centre is regarded as a high-class object that can still count on tenant loyalty."
Prosta Office Centre is an office building located in close proximity to the Rondo Daszyńskiego roundabout in Warsaw. It offers over 18,000 sq m of high-quality office space on 10 floors and a three-floor underground parking lot. The building was delivered to market in 2007. One of the main advantages of the Prosta Office Centre project is its excellent access to public transportation. The building is just a three-minute walk from Rondo Daszyńskiego metro station and just a 20 minute drive from Okęcie airport. Prosta Office Centre was BREEAM In-Use International certified "Very Good" in the category of building management.