JLL Poland, a leading real estate advisor in Poland, has been selected as the exclusive agent in charge of the commercialization process of the LIFE Building office building - formerly Atrium Tower, which belongs to the VIG FUND, a group company of VIENNA INSURANCE GROUP AG Wiener Versicherung Gruppe, the leading insurance group in Central and Eastern Europe.
LIFE Building is located in the very center of Warsaw, at 25 Jana Pawla II Avenue, a short distance from the second subway line, close to bus and streetcar stops. It is surrounded by bike paths and city parks. Currently, the building is undergoing a major renovation, which will give it new, refreshed spaces, including a fully equipped event and co-working space - LIFE_executive lounge, combined with a 400 sqm LIFE_terrace outdoor terrace available to all building users.
"We have recently carried out a number of changes and upgrades in the LIFE Building to adapt the facility to the changing needs of tenants. Among other things, as part of the revitalization of the office area, we refreshed the space on the 2nd floor, where LIFE_executive lounge and LIFE_terrace were created. This is an ideal place for press conferences, presentations or internal team workshops. We are currently in the process of implementing changes to the common areas including the reception area, the main entrance to the building and elevator lobbies. We have entrusted the commercialization process of LIFE Building to JLL, which, as an experienced and trusted partner, perfectly complements the implementation of changes", says Caroline Mocker, Board Member of the VIG Fund.
One of the main characteristics of LIFE Building's new design is the use of green elements in the common areas. The combination of steel structures and concrete surfaces with lush vegetation, distributed both inside and outside the building, creates a unique space. The newly renovated LIFE Building offers innovative green solutions and modern amenities as an integral part of an unique work-life balance concept.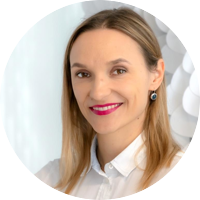 The LIFE Building features high-quality, modernized office space ranging from 160 sqm to 1,316 sqm to meet the needs of tenants - both start-ups and multinational corporations. The LIFE_executive lounge space together with LIFE_terrace create an ideal place to meet with colleagues, relax or network with other tenants. The modernization of the building is also a reaction to current market trends. We hope that our presence in this project will further strengthen the building's appeal among current and potential tenants.
Cushman & Wakefield Design & Build is the contractor in charge of design and construction works at LIFE Building and is working alongside JLL and VIG FUND to bring about the physical changes.
"Retention of existing building stock, instead of demolition and reconstruction, saves a huge amount of carbon emission. This project will see an iconic office tower repurposed and repositioned fully in line with responsible and sustainable redevelopment" says Andrew Frizell, Board Member at C&W Design & Build.
Contact for press:
Contact: Katarzyna Wiernicka-Ponikło
Phone number: +48 603 639 030