Sol - Millennium has leased over 400 sq m of space at The Warsaw HUB building in Warsaw. JLL is the exclusive agent for Warsaw HUB.
Sol - Millennium is an international medical company, focusing on research and implementation of state-of-the-art solutions and distribution of high-quality medical equipment. The company's headquarters is located in Shanghai. The company also has branches in Brazil, Poland, the USA and Switzerland. Despite a relatively short market experience, it is one of the fastest-growing companies that produces medical equipment.
"We are very pleased with the choice of  The Warsaw HUB building and the cooperation with JLL, which from the beginning knew our needs and tried to meet our challenging requirements. Thanks to the vast knowledge of experts from JLL, we managed to find space in a building located in the business center of Warsaw, in one of the most attractive office buildings in Poland. The Warsaw-based office, also due to its location, serves as a link with the rest of the company's branches around the world. Our new office will offer flexible space with the possibility of free arrangement depending on the needs and plans of our company. We will certainly use the full potential of this location", comments Piotr Dobies, Managing Director at Sol - Millennium.
The Warsaw HUB in Warsaw is a modern multifunctional skyscraper, located in the most rapidly developing part of the capital, in the vicinity of the Rondo Daszyńskiego roundabout in Wola. In total, the entire complex consists of three buildings: the 86-meter hotel building and two 130-meter high office towers, which are connected by a five-floor podium. The Warsaw HUB, which is the most innovative project realized by Ghelamco Poland, goes far beyond the framework of an ordinary office building complex. The nature of the investment is based on the idea of a hub, i.e. a great communication and functional node.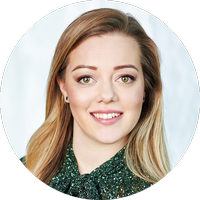 Nowadays, we notice a considerable interest in renting smaller spaces located in attractive buildings in the center of Warsaw. However, finding such an office is not easy, mainly due to the fact that the most attractive spaces in the best buildings are already occupied by large Polish and international companies and institutions. The contract with Sol - Millennium came at a difficult time because of the pandemic, but we managed to finalize it anyway. This is the best proof that state-of-the-art offices are the basis for the business development of companies. Sol - Millennium will take up space on the 19th floor of The Warsaw HUB building and offer its employees an extensive chillout zone conducive to comfort and creativity. We are glad that we could take part in the process of searching for a new location for the company's headquarters as well as negotiating the contract".