Poznań
Poznań is on the smaller side in terms of office stock; however, it's a dynamic market. There is an established base of landmark office developments that have attracted some well-known and prestigious tenants. And there are also several new projects that have increased the choice for tenants, which has resulted in the steady development of the market. Some of the major companies present in Poznań are Allegro, BZ WBK, Enea, GSK, MAN, McKinsey and Roche. Moreover, examples of new investments in the city include those by A. Schulman, Archer Daniels Midland, John Deere and Rockwool. Such occupier activity means that Poznań is well equipped for further growth. Recent evidence from office building completions shows that Poznań is an absorptive market, even though larger projects take longer to lease out.
Poznań 2016  – transactions volume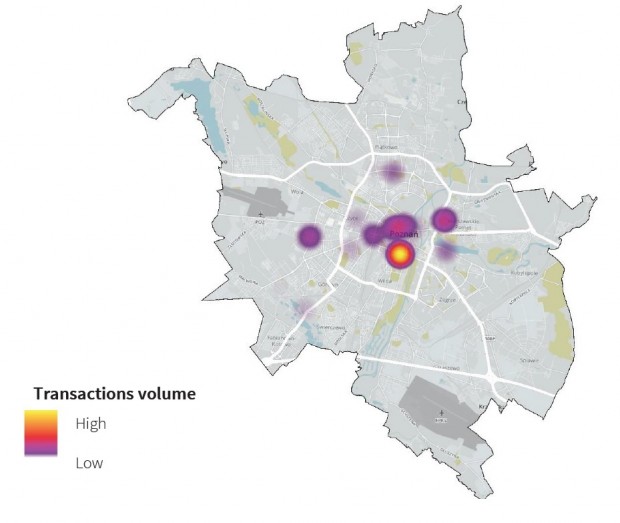 Source: Hot or not – Demand analysis in Poland, JLL March 2017
In 2011 the main focus for new deals in Poznań was the Skalar Office Center. The companies that decided to lease space in that building included Enea, Bridgestone and Itelligence. However, there were several other important locations. As usual, buildings in the vicinity of the city centre attracted new tenants. Developments such as Kupiec Poznański, Andersia Tower, Kwadraciak i Okrąglak drew continuous interest from occupiers looking for space in Poznań. Another established location in Poznań at that time was the area around Lake Malta. Two major developments there (Malta Office Park and Malta House) were home to numerous occupiers. Subsequent important office hub in the city is the area around Bułgarska Street, where Business Garden is a major draw attracting tenants such as BZ WBK. In 2016 the strongest magnet of Poznań was Maraton, its largest tenant being Naspers.
Poznań 2011                                                                    Poznań 2016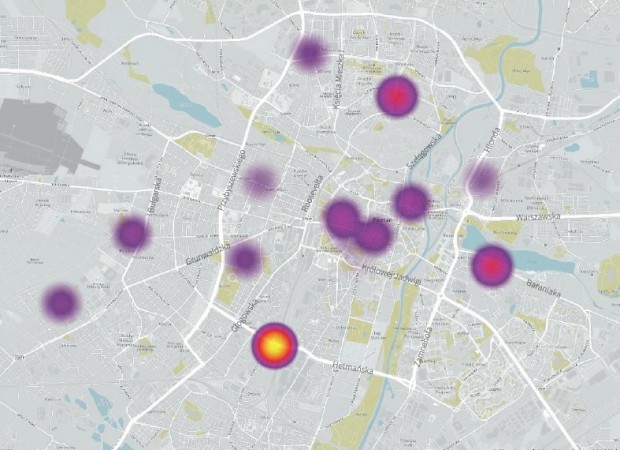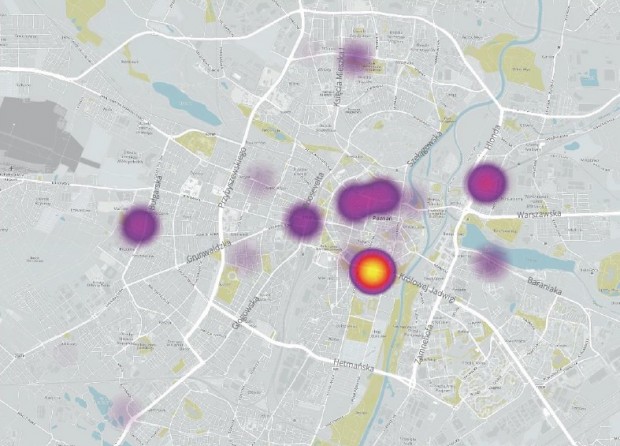 Source: Hot or not – Demand analysis in Poland, JLL March 2017
Łódź
Łodź is the smallest of the major office markets in Poland; however, it is developing at an incredible pace. Total stock in the city at the beginning of 2017 stood at 360,000 m2 , with an additional 124,500 m2 under construction (i.e. 35% of the current amount of office stock). Last year Łódź had exceptional results in terms of occupier activity and fall in vacancy rate: gross demand reached 66,700 m2 ; while the vacancy rate dropped to 6.2%, the lowest in Poland. Historically Łódź struggled to attract new investors, but over the last couple of years the picture has very much changed for the city. Vast improvements in infrastructure, an investor-friendly approach and co-operation between universities and business has led to massive increases in both occupier and developer activity.
Łódź 2016 – transactions volume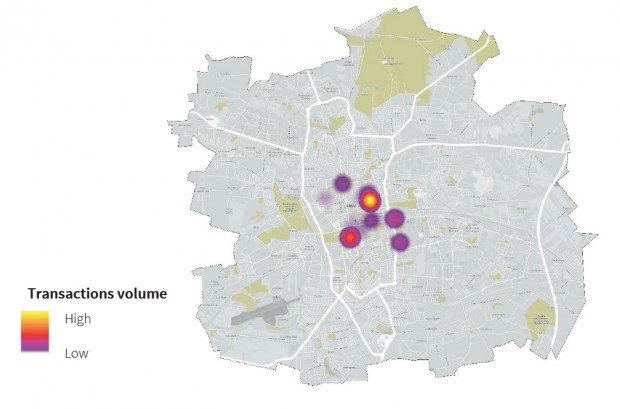 Source: Hot or not – Demand analysis in Poland, JLL March 2017
In 2011 there were three major locations for newcomers to Łódź: Green Horizon, Sterlinga Business Centre and University Business Park. The most important of those was Green Horizon, thanks in large part to Infosys deciding to open its office there. However, the only one of those three that was still a major draw in 2016 was University Business Park, status confirmed by Ericsson choosing the second building in that complex as its new home in the city. That company leasing 8,400 m2 in the project was headline news and the largest deal in Łódź in 2016. Another location that continuously attracted new tenants in 2016 was Cross Point, where Nordea decided to lease 3,000 m2 . As for new locations in Łódź, there has been a lot of change. The very city centre is gaining in importance, with the completion of the Łódź Fabryczna railway station and several ongoing and planned office developments. Two further business hotspots are the recently launched Ogrodowa Office project (at the junction of Ogrodowa and Zachodnia streets) and the almost completed Symetris Business Park, which is home to companies such as Philips and Nordea.
Łódź 2011                                                                        Łódź 2016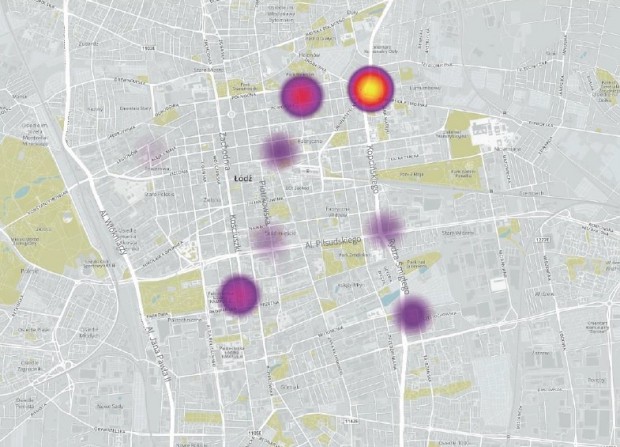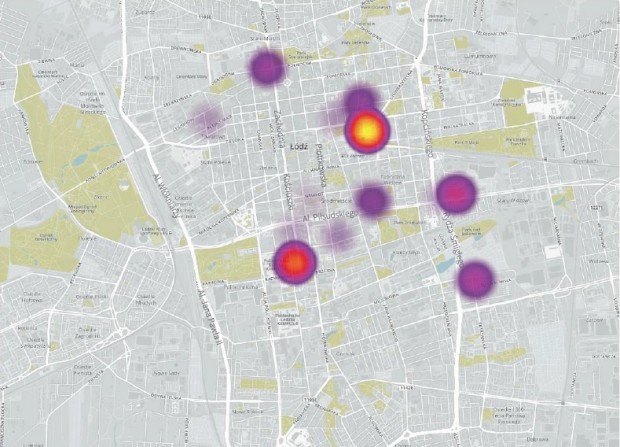 Source: Hot or not – Demand analysis in Poland, JLL March 2017
Summary
Over the last few years Poland has proved that it is a really hot location. Recent years have been marked by the enormous growth of the office market in the country. What differentiates Poland across the wider region is the size of its market, the number of viable business locations, its constantly improving infrastructure and the country's outstanding human capital. All of that has resulted in robust growth of both existing and new office locations. The markets in Poland move at different speeds, which is a natural process; however, there is one quality that all of them share: they are growing, attracting new investors and making efforts to provide an investor-friendly climate to the companies which are already operating there. Within each city there are different locations. As for the question from the beginning of this paper, there is no hegemony of well-established locations.
Even though the largest cities, Warsaw and Kraków, have some areas that are popular year after year, there are numerous new locations that catch the attention of occupiers at a given moment. Vast changes in Wrocław led to a resurgence of activity in the city centre, while in Katowice that has always been the case. The Tri-City is as polarized as ever; however, it is standing strong and attracting new global brands. Poznań impresses the market with extraordinary projects, while Łódź surprises it with new entrants and spectacular performance year after year. Again, there can be only one conclusion: Poland is hot right now and there are no signs of it slowing down in the near future.