Prosta Office Centre, a class A office building in Warsaw, has been granted the BREEAM In-Use International certification, achieving "Very Good" rating in the building management category.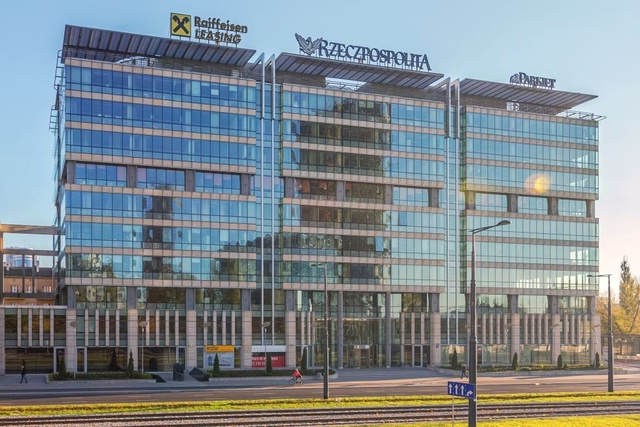 Along with LEED, BREEAM is one of the most well-known complex certification systems in the world. During the certification process, parameters such as energy and water consumption, carbon dioxide emission, appliance and usage of environmentally-friendly solutions and materials, employees' health and comfort, as well as building management are analyzed. BREEAM In-Use relates to buildings commissioned for use.
Adrian Bojczuk, Senior Consultant, Office Agency, JLL, stated: "BREEAM green certificate proves the excellent quality of solutions applied in Prosta Office Centre, as well as the highest management standards. Furthermore, the certificate illustrates the care for enhancing the quality of an existing scheme and focusing on minimizing its impact on the environment."
Prosta Office Centre is a 10-floor office building located in the vicinity of Daszyńskiego metro station. It offers over 18,000 sq m of high quality space. It was commissioned for use in 2007. Since then, it has been attracting numerous tenants due to the city's investment in communication infrastructure as well as the highest standard of office space in the building.
The owner of Prosta Office Centre is CBRE Global Investors. JLL is responsible for the scheme's commercialization.