The office market in Warsaw broke another record – total demand for office space in H1 2017 was 391,400 sq m. Wola continues to grow in terms of both popularity and significance.
Advisory firm JLL summarizes H1 2017 on the office market in Warsaw.
Demand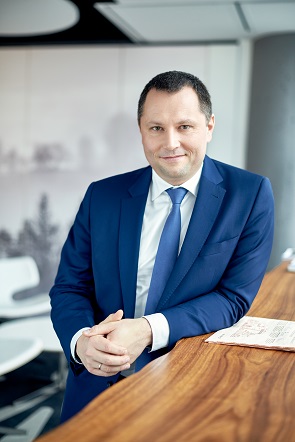 "The office market in Warsaw is maintaining its momentum. The demand for modern office space in Warsaw continues to grow thanks to new investors entering the market as well as the unceasing development of companies already operating in the city. Lease agreements for 391,400 sq m of office space were signed in the first half of 2017. This is the best H1 result in the history of Warsaw's office market. The main beneficiaries of occupier activity were the City Centre, Mokotów and the Central Business District.  Furthermore, Wola continues to be popular among both developers and prospective tenants. The area is the district for the biggest office investments currently under development and constitutes a popular relocation destination for companies from other parts of Warsaw", says Tomasz Czuba, Regional Director, Head of Office Agency, JLL.
The biggest lease agreements concluded in Warsaw in H1 2017
| | | |
| --- | --- | --- |
| Company | Building | Space (sq m) |
| Millennium Bank (renewal) | Harmony Office Centre | 18,300 |
| City Service Center Poland (pre-let) | Generation Park X | 13,600 |
| Alior Bank (renewal & expansion) | Łopuszańska Business Park B | 13,400 |
| AstraZeneca (renewal & expansion) | Postępu 14 | 13,200 |
Source: JLL, PORF, 2017
"Companies more often relocate from older buildings to newly-developed spaces. The functionality of areas where older objects once stood are now being changed. This can be confirmed by the example of the demolition of Aurum where a residential investment will be developed in place of the former office building", adds Tomasz Czuba.
Supply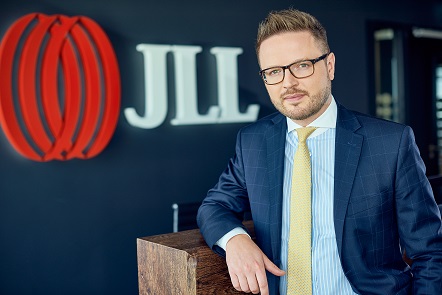 "High demand has triggered a high level of developer activity. 16 objects have been delivered to market in H1 2017. This accounts for 131,400 sq m of space, while approximately 750,000 sq m is currently under construction across the city. We estimate that approx. 155,000 sq m will be delivered to market by the end of this year. What is important is the fact that a significant part of volume in the pipeline is made up of several large-scale projects scheduled for completion in 2019-2020 when Varso, The Warsaw Hub and Mennica Legacy Tower, among others, will enter the Warsaw office market", comments Mateusz Polkowski, Head of Research & Consulting, JLL.
The biggest office buildings delivered to market in H1 2017
| | | |
| --- | --- | --- |
| Building | Developer | Space (sq m) |
| Business Garden 3 - 7 | Vastint | 54,800 |
| Ethos | Kulczyk Silverstein Properties | 12,100 |
| Neopark A | Yareal | 10,600 |
| EQlibrium | Grupa Waryński |  9,900 |
Source: JLL, PORF, 2017
Vacancy rate and rents
The vacancy rate in Warsaw decreased marginally in H1 2017 and currently stands at 13.9% (13.2% in central areas and 14.3% outside of it).
"We expect that the vacancy rate will remain on a slightly downward curve until the end of 2018 due to the high demand, systematic absorption of available office, and the fact that the pipeline for the remainder of 2017 and 2018 is not that extensive", adds Mateusz Polkowski.
Prime headline rents remained relatively stable in H1 2017. Rents in CBD are quoted at € 20.5-23.0 / sq m / month. Prime assets located in the best non-central areas lease for € 11.0-16.0 / sq m / month. Rents are expected to remain stable until the end of 2018.