Regus, part of the IWG Group and a leading provider of flexible workspace solutions, has leased over 1,500 sq m of space in the Witosa Point office building. Experts from JLL advised Regus on the process of searching for a convenient location and contract negotiations. The office will occupy the fourth and fifth floors of the complex and will open at the turn of the year.
"Witosa Point IWG's 19th location in Warsaw. We want our offices to be accessible to all residents of the capital city, hence the decision to open a new office this time in the lower Mokotów district. We were convinced about leasing space in this building mainly due to its proximity to some of Warsaw's major arterial routes including Wisłostrada, Sobieskiego Street and Siekierkowska Route. The location will be within easy reach for employees living on both sides of the Vistula River" – comments Rafał Gabteni, IWG Sales Director in Poland.
The IWG Group is the world's largest provider of flexible workspace solutions. The company's network includes nearly 3,000 business centres in nearly 900 cities across 120 countries. Because of its franchise programme that was launched in Poland earlier this year, it is expected that in the next few years will see even more offices opened under the Regus brand. With a wide range of office solutions and increasingly extensive services in mobile, virtual and crisis management, tenants can work in a convenient place, time and style, at a price that fits any budget.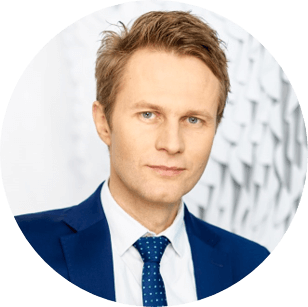 The Witosa Point lease agreement confirms the rapid development of Regus and the diversification of its portfolio. Witosa Point provides a great opportunity to have any configuration of office space that fits in perfectly with the brand's strategy, which is well-known for offering space tailored to the client's needs. It is an interesting option for companies looking for office space in both open and cubicle formats
Witosa Point offers over 6,600 sq m of modern office space as well as spacious retail and service space located on the ground floor. The building consists of six storeys above ground and an underground, two-storey car park with over 110 parking spaces. The building's location near the main thoroughfares of the city means that other parts of Warsaw can be easily reached by car or public transport.