WARSAW, 16 September 2016 – Regus, the world's leading provider of flexible workplace solutions, has just signed a lease for 1,000 sq m in a re-modernized tenement house on Smolna 40 Street to host soon its tenth location in Warsaw.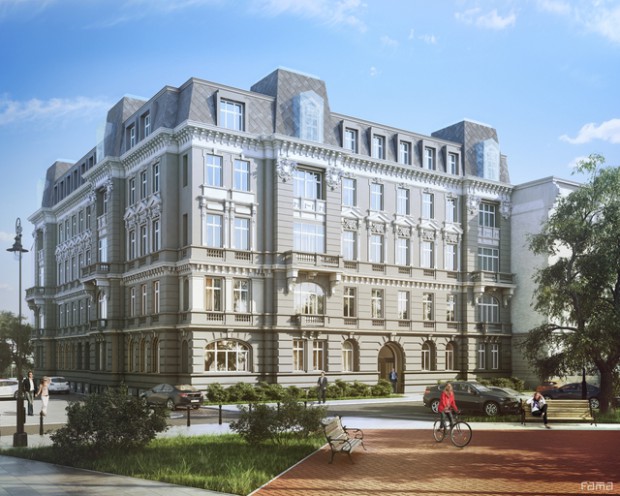 Smolna 40 office building
Experts from JLL advised Regus on the process of selecting the new location and negotiation of lease terms.
Paweł Ornatek, Managing Director at Regus, comments: "Our goal is to diversify our office proposition and grow our national network. In order to reach the widest possible group of clients, we search for office space of various standards and in a variety of locations. We are happy with the opportunity to add to our portfolio the re-modernized and historic building located on Smolna 40 Street".
Jarosław Kwiecień, Consultant, Tenant Representation Department at JLL, adds: "Smolna 40 is the tenth office address to be leased by Regus in Warsaw and is a very interesting proposition for companies searching for prestigious locations in the centre of Warsaw".
The lease agreement in Smolna 40 is not the only contract Regus has signed in the last few weeks. The company also recently leased approximately 950 sq m in Graffit House, at 12 Rogozińskiego St. in Kraków.
Regus is the leading provider of flexible workplace and mobile work solutions. The company offers conference rooms, office spaces, virtual offices, and business lounges for lease. JLL's local teams advise Regus in selecting locations for its new offices in Europe, Middle East and Africa, Asia Pacific and the United States.