Regus, the leading global provider of flexible workplace solutions, has leased 1,072 sq m of office space in Grójecka 208 office building. Experts from JLL advised Regus on selecting the location and negotiation of lease terms. In legal aspects, the tenant was represented by Baker & McKenzie law firm.
The opening of the company's new location in Warsaw is scheduled for Q4 2018. The new office will occupy the entire second floor of Grójecka 208.
"The changing nature of our work combined with the growing number of employees from the younger generation as well as the development of state-of-the-art technologies are all factors that have increased the popularity of coworking spaces. This new location in Warsaw is part of our 2018 strategy, in which Regus is focusing on rapid development in Polish cities. The capital itself has a high demand for this type of services which is reflected by the fact that this is our 15th opening in Warsaw, and 27th in Poland. The office at Grójecka 208 will comprise a comfortable and modern working place for freelancers, start-ups as well as employees of large international companies. The location is very attractive. The complex has a kindergarten and gym and is close to Szczęśliwicki Park, LuxMed clinic, food discount stores and is within easy reach of the airport. The new office will be a place where you will definitely want to work", comments Rafał Gabteni, IWG Area Director.
Grójecka 208 is a modern, eight-floor office building, offering 7,400 sq m of office space finished to class A standard. The building has been recognized with a BREEAM Very Good certificate.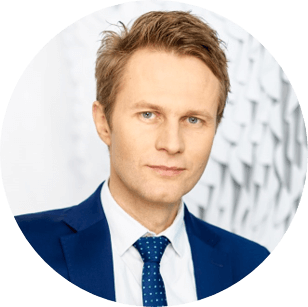 An unquestionable asset of Grójecka 208 is its convenient location – it enables quick connection with the city centre, Warszawa Zachodnia railway station and Chopin Warsaw Airport. So it is an ideal location for coworking offices, which are often used by people on business trips, people who are very mobile and people who favor fully integrated work places