Regus, a leading global provider of flexible workplace solutions, has signed a new lease agreement in the Mokotów district of Warsaw. Experts from JLL advised Regus on the processes of selecting the new location and negotiation of lease terms. The landlord - Blue City Sp. z o.o. – was represented by CBRE.
Regus has leased approximately 950 sq m of office space that will be dedicated to its new business centre located in Villa Metro building at 145 Puławska Street, in close proximity to Metro Wilanowska station. The company's new Mokotów-based location is well-served by public transport. The launch of the new centre is scheduled for Q2 2018. The landlord is Reform Company 3, a unit associated with investors from the well-known Warsaw shopping centre Blue City and the Blue Office complex that is adjoined to the retail project.
Regus currently has offices in 20 objects in seven Polish cities. Eleven of the company's projects are located in Warsaw alone. This year, the company launched its new centres in Katowice, Wrocław and Warsaw. However, it is still planning further expansion while several other agreements are already being finalized.
Regus is the leading provider of flexible workplace and mobile work solutions – the company has approx. 3,000 office centres worldwide. The company offers office spaces, virtual offices, business salons, conference rooms and business lounges for lease. It also provides management services for all spaces. Its offer is dedicated to Polish companies that operate locally as well as international organizations. Therefore, Regus is able to answer the demand from freelancers, persons who work remotely, both small and medium companies as well as large corporations. The company's activities comply with the global trend related to the growing demand for flexible space.
JLL serves as the advisor for Regus in selecting locations for its new offices in Europe, the Middle East and Africa as well as Asia Pacific.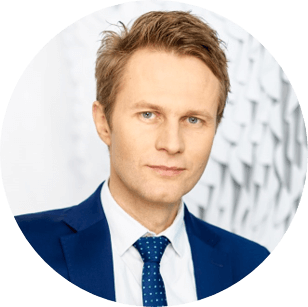 Our client has very ambitious plans for the Polish market. Regus aims to diversify its portfolio of locations with office space of various sizes, arranged for different standards and developed in various locations so as to be able to dedicate its offer to as wide a range of clients as possible. The company intensively seeks new locations and focuses mainly on co-operating with lessors based on flexible partner-like solutions.
Villa Metro Business House is a modern and elegant class A+ building located in the heart of the Mokotów borough of Warsaw, which is well-favored by big, international companies. The building's location on the crossroads of the largest communication arteries of Warsaw – Puławska, Aleja Niepodległości and Aleja Wilanowska Streets – ensures excellent access to the city centre along with other business districts of the city. Eight floors of the building offer office space while the ground floor consists of retail operations and services. Furthermore, the underground area offers a modern parking lot.