Samsung R&D Institute Poland  has extended the lease agreement for its office space in Warsaw Spire. During the negotiation process, the tenant was advised by a team of experts from JLL.
Samsung R&D Institute Poland, the research and development department of Samsung Electronics Polska, has been a tenant of the Warsaw Spire tower since the building's opening in 2016. With this extension of the lease agreement, the company will remain in this location for a further five years.
Myhive Warsaw Spire is one of the most recognisable buildings on the Warsaw market. It has been a part of the CPI Property Group property portfolio since August this year.
"We are focused on achieving ambitious space leasing targets in our office buildings and are continuously effective in this regard. Nevertheless, the extension signed with Samsung for myhive Warsaw Spire is particularly important for us. The confidence of such a major tenant is for us a confirmation of the quality of both our offer and services. Another new advantage of the tower, which makes it even more attractive, is its affiliation with the myhive brand. This is one of the reasons why it is 100% leased," says Rafał Pisklewicz Head of Leasing Offices w CPI Property Group.
"The well-being of our employees is a priority for us. Staying in myhive Warsaw Spire, located in the heart of the capital's business district, allows us to meet their expectations by providing comfortable working conditions," Monika Wojnowska, General Affairs Manager, Samsung R&D Institute Poland, pointed out.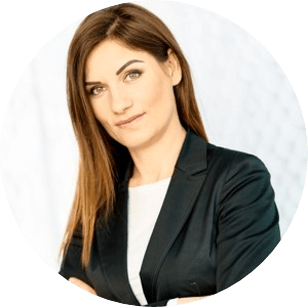 We see JLL's re-appointment by Samsung Electronics Polska as an advisor in its office space selection process as an expression of confidence in the quality of our services. We believe that our strategic approach to the process, which incorporated a comprehensive package of services including transactional, technical, work environment and legal advisory (in cooperation with DPPA), and which was begun well in advance, provided the tenant with a competitive advantage in Warsaw's rapidly changing office market. We were able to guarantee the company very favourable commercial terms and great flexibility within the new lease. It is also worth emphasising that the extension of the lease in the current location consolidates Samsung R&D Institute Poland  position not only in myhive Warsaw Spire but also in the rapidly developing office district in the Daszyńskiego roundabout area.