TRI-CITY, 6 December 2016 – Schibsted Tech Polska Sp. z o.o., part of the Norwegian Schibsted Media Group, will move to Olivia Star and occupy over 860 sq m on the 21st floor of the highest office building in Tri-City. Once again, experts from international advisory firm JLL represented the tenant in the processes of selecting a new location and negotiation of lease terms.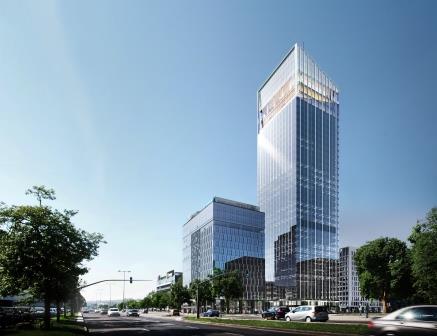 The Gdańsk-based unit of Schibsted Tech Polska develops IT systems which are then distributed among millions of users through web and mobile applications. The company has been operating in Gdańsk since 2014 and currently employs nearly 30 specialists.
Filip Szczucki, Site Manager, Schibsted Tech Polska, Gdańsk, comments: "Our programming centre is thriving thanks to the suitable environment for conducting business on offer in Gdańsk. The company's future development, related to creating new working places, requires more spacious, modern and well-equipped office space in a prestigious location. The relocation to the new office will help us to fulfill our strategic goals."
Schibsted Tech Polska Sp. z o.o. will move into the new building in Q4 2017.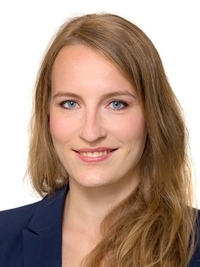 Magdalena Sierant, Junior Consultant at JLL Office in Tri-City, says: "We are glad that Schibsted Tech Polska has once again reached out to us for support in selecting new office space. Specialists working at Schibsted will have a new, spacious office with a view of Gdańsk Bay. The expansion of the Norwegian IT giant illustrates Tri-City's strong position on Poland's business services' map."
Olivia Star, a 35-floor office building offering approx. 45,000 sq m of leasable space, is another development phase of the Olivia Business Centre complex - one of the most interesting, multi-functional investments in Poland. The top floors of Olivia Sta will include a publicly available panoramic terrace, a restaurant and a conference centre. From an altitude of over 150 metres, employees and guests alike will be able to admire the most beautiful panorama in Poland: Gdańsk Bay, the cliffs of Gdynia, ports, the Hel Peninsula and the Tri-City Landscape Park.
Maciej Kotarski, Leasing Director at Olivia Business Centre, comments: "Schibsted especially focused on an office space of the highest quality. Olivia Star will be the most modern high-rise building in Poland as well as the first class A+ object in the region. This 35-storey building includes a unique solution of elevation which is equipped with tiltable elements allowing for the natural ventilation of all office floors. The top floors of Olivia Star will include an external terrace, a restaurant and a large conference centre and will be open to the public. The upper floors, including the office space occupied by Schibsted, will include a view on Gdańsk and Gdynia. Furthermore, the building's ground floor will be linked with a winter garden designed as a vibrant venue for educational and artistic events. During the day, the space will serve as a relaxation zone for Schibsted's employees, in a similar vein to popular cafes and restaurants located on the ground floor."
The Olivia Business Centre complex is located on Aleja Grunwaldzka Street, the main artery of Tri-City. The business centre is is well-served by public transportation including the Fast City Rail as well as numerous bus and tram stops. The multi-functional Hala Olivia and the Main Campus of University of Gdańsk are also in complex's vicinity. Olivia Gate, Olivia Point, Olivia Tower, Olivia Four and Olivia Six have now been completed and form part of the Olivia Business Centre investment. Olivia Star will be delivered to market in 2017.