SEGRO, acting on behalf of SELP, has completed the purchase of 7R Park Wrocław in Biskupice, a landmark warehouse project located in one of the key logistics hubs in Poland. With this acquisition, SEGRO doubles its portfolio in the increasingly important Lower Silesia region.  
"This transaction is in line with 7R's strategy of developing institutional industrial schemes in strategic locations across Poland. It also illustrates the company's intense focus on co-operating with reliable business partners in Poland. 7R is currently in the process of developing a pipeline of ca. 600,000 sqm of A-grade logistics accommodation in major Polish cities and in key industrial regions in Poland", comments Łukasz Jachna, Investment Director, Capital Markets, 7R.
The logistics park comprises 24,000 sqm of modern warehouse and manufacturing space and will be named SEGRO Industrial Park Wrocław 2. It is the second park of the developer in the region, next to SEGRO Industrial Park Wrocław 1, which offers 24,000 sqm of fully leased space with future possibility of development of the next 10,700 sqm.
"The acquisition matches SEGRO's strategy to strengthen its position in the proximity of the biggest cities and the most significant transportation hubs. We are confident that this high-quality warehouse space will be a great boost for our customers and our presence in this region, which is so significant for logistics and production businesses", comments Bożena Krawczyk, SEGRO Investment Director.
JLL was the commercial advisor for 7R during the transaction.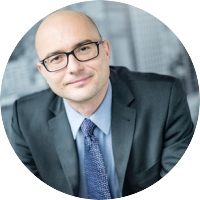 We had the great pleasure to support 7R during this transaction. It confirms continuous interest of global capital in flagship industrial projects in strategic logistics destinations in Poland. A perfect example of this is 7R Park Wrocław, a high quality industrial scheme offering ca. 24,000 sqm of industrial accommodation bespoke to strong covenant tenants
On the legal side, 7R was advised by Wolf Theiss and SEGRO by Dentons.