The global supplier of creative working environments, and part of the IWG group, opens its first office in Wrocław.
Spaces has leased 2,700 sq m in the mixed-use Wroclavia centre. Experts from JLL advised Spaces on the negotiation of lease terms. The developer - Unibail-Rodamco-Westfield - was represented by Knight Frank.
Spaces, a network established in Amsterdam, currently operates in 25 countries on six continents. It offers flexible office spaces tailored to the specific needs of its clients who can rent an office desk for a couple of hours, lease a meeting room as well as larger office modules available around-the-clock. All offices are characterized by a modern design that contributes to a feeling of comfort. The office space is divided into zones for focused working, holding business meetings or sharing meals with fellow tenants in the office space. In contrast to other companies from the sector, Spaces offers a culture that doesn't merely go beyond business logistics but builds a community of interesting people who do exciting things.
"Wrocław, following on from Warsaw, is the second Polish city where we have decided to open our office. It is a city of great potential, with a low unemployment rate and high purchasing power. It is also, after Warsaw and Kraków, Poland's third largest office hub. The selection of Wrocław seemed obvious to us. In addition, the location in Wroclavia - one of the most visited complexes in the city – is perfect for us", says Klaus Koponen, Spaces.
Wroclavia is a mixed-use centre combining retail functions with entertainment and state-of-the-art office spaces in an area of more than 8,000 sq m. The undoubted advantages of the project include its modern architecture, three-dimensional facades, and green areas.

"The object's multifunctionality and location in the city centre is a magnet not only for fashion tenants, but also for companies seeking interesting and comfortable space for their offices. Employees of companies, which have selected Wroclavia as their headquarters, have direct access to over 200 shops, dozens of restaurants, cinemas and a wide range of services and amenities, creating a vibrant "after office" environment. The complex, due to its location, is also very well-served by public transport", comments Aleksandra Niziołek, Operational Manager, Unibail-Rodamco-Westfield.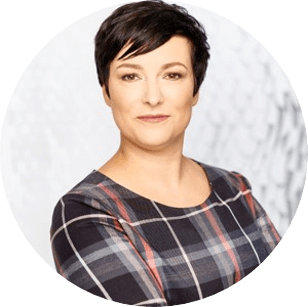 The fruitful cooperation between IWG and JLL in selecting new locations has been ongoing for years. Furthermore, the consultancy's involvement in IWG's selection of its first office address for Spaces in Wrocław is a reason for us to be proud. Wroclavia will serve as an excellent headquarters for innovative start-ups, freelancers and employees of international companies. Here, everyone will be able to feel the energy of the city and find themselves at the very heart of events
"Wrocław is a promising market for coworking offices, which has been acknowledged by Spaces, the provider of creative workplaces the world over. The excellent location, combined with the unique offering from Wroclavia whose owner we've had the pleasure of representing, comes as a very strong asset to Spaces", says Marta Mądry, Leasing Manager from the Knight Frank branch in Wrocław.