A global network, part of the IWG group, offering solutions in the flexible workplaces and coworking sector, opens its first office in a former playing cards factory in Kraków.
 Spaces, a global concept hailing from the Netherlands and offering solutions in the flexible workplaces and coworking sector, has leased nearly 2,600 sq m of space in the historic Fabryka Kart building. Experts from JLL advised Spaces on the selection of the office and negotiation of lease terms.
Spaces, a network established in Amsterdam, currently operates in 25 countries on six continents. It offers flexible office space tailored to the specific needs of its customers who can rent an office desk for a couple of hours, lease a meeting room as well as larger office modules available around-the-clock. All Space offices are characterized by a modern design that contributes to the feeling of comfort. The office space is divided into zones for working in focus, for holding business meetings or sharing mealtimes with other users of the office space. Because the brand is part of the IWG group, Spaces' clients can use over 3,000 offices worldwide free of charge.
"After Warsaw and Wrocław, Kraków is Spaces' third location in Poland. This is due to several reasons. First of all, it is the second-largest office hub in the country which means that there are huge prospects for the development of flexible space for work on a market whose demand for flex offices continues to grow year-on-year. Furthermore, the location in this historic building that has undergone a complete revitalization provides a real post-industrial feel that perfectly reflects Spaces' strategy, which is characterized by remarkable spaces with an interesting design", says Klaus Koponen, Regional Director at Spaces in Poland and Finland.
The building located on Cieszyńska Street and designed by Jan Burzyński, was built between 1921-1922, and was the location of a playing card factory from 1972 until 2013. In 2017, this unique project underwent a comprehensive modernization and revitalization. Thanks to its rich history and unique architecture, it will be the only office building of its kind on the office real estate market in Kraków. In addition, the Fabryka Kart office building has an excellent location within the city centre, just a 20-minute walk from the Market Square. Such a location is well-served by public transport.
"A place with such a unique history is a massive asset to our project. Because of the building's industrial character along with its huge loft windows, it is a unique location in Kraków. I am really happy that the potential of the building has been recognized by Spaces, which has decided to rent the entire building", comments Jan Polak, President of the Board a Trefl Kraków.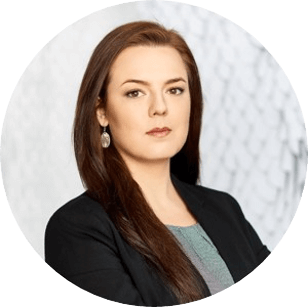 From early on, JLL has been supporting IWG in the introduction of the Spaces brand to our country. I am delighted that we can together be competitive in another market by opening the first Spaces location in Kraków. The building's industrial character perfectly corresponds with flexible spaces to work and the needs of users of such offices. Innovative start-ups and freelancers often seek original and unique places that reflect the culture of their companies and constitute a showcase for business. In this case, Fabryka Kart is somewhat of a bull's eye