The Charity Real Estate Beach Volleyball Tournament, organized by JLL, will be held for the eighth consecutive time in Warsaw. A record-breaking number of teams will compete in this year's edition –up to 48. The event is under the honorary patronage of the Polish Volleyball Federation. Heated are emotions guaranteed. 
Warsaw, 1 August 2017 – The eighth edition of the Charity Real Estate Beach Volleyball Tournament will be held on Thursday, 3rd August in La Playa Music Bar in Warsaw. The event is organized by JLL. A record-breaking number of teams will compete in this year' s edition of the event – 48. They will represent both Polish and international companies from the real estate market including: developers, investors, advisory firms, construction companies, law firms and banks. All proceeds will be donated to the Foundation of Fulfilled Dreams (Fundacja Spełnionych Marzeń), which provides support for children with cancer. The tournament's honorary patron is the Polish Volleyball Federation. 
After the tournament and all competitive emotions, the organizers will host a charity auction with items donated by both sponsors and patrons of the event. All funds collected through registration and bidding will be donated to the foundation for the purpose of purchasing medical equipment necessary for treating cancer in the youngest of patients. The equipment will be transferred to the oncology departments of three hospitals: the Provincial Children's Hospital in Olsztyn, the University Children's Hospital in Lublin and the Voivodship Hospital Complex / Świętokrzyskie Centrum Pediatrii in Kielce. 
So far 1,180,000 PLN has been collected from the seven editions of the charity event and donated to seven different foundations. A record-breaking total of 360,100 PLN was collected at last year's event.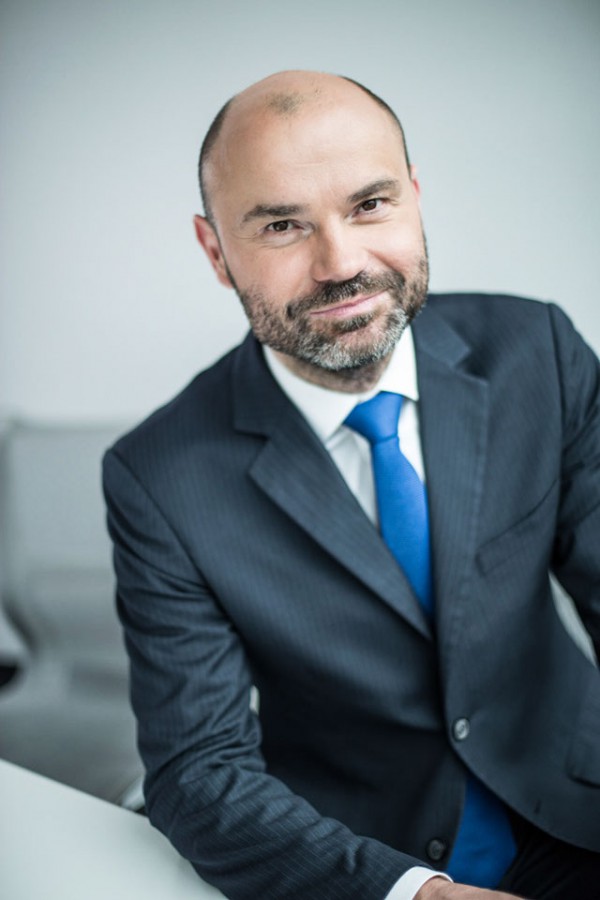 "The Charity Real Estate Beach Volleyball Tournament organized by JLL is an event that has become a well-established fixture on the industry's event calendar and has enjoyed enormous popularity over the years with an increasing number of teams and players. What is of the utmost importance is the fact that the proceeds from the event has increased every year. Furthermore, this is an event that combines a common goal and the great atmosphere generated by companies that compete against each other on a daily basis. I believe that this year's edition will beat the charity record as well", says Tomasz Trzósło, Managing Director, JLL Poland.
This year's edition of the volleball tournament will witness the participation companies such as: Adgar Poland, Allen & Overy, APSYS, Atrium, AXI Immo, Baker & McKenzie, Bird & Bird, BNP Paribas, BSC Real Estate Advisors, CBRE, Colliers, Cromwell Property Group, Cushman & Wakefield, Dekada/BOIG, Dentons, ECE, Echo Investment, FBSerwis, Ghelamco, Go4Energy, Goodman, Greenberg Traurig, Griffin, GTC, HB Reavis, Heitman, ING, JLL, Knight Frank, Metro Properties, MLP Group, NAI Estate Fellows, Neinver, Nuvalu, Panattoni Europe, Polski Holding Nieruchomości S.A., Prologis, PZU, Rockcastle, Savills, SEGRO, Skanska, Torus, TPA Horwath, TriGranit, Unibail-Rodamco, White Star Real Estate and Xcity Investment.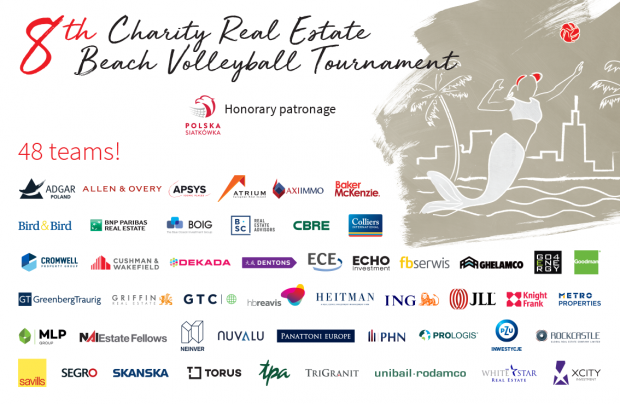 The sponsors of the 8th Charity Real Estate Volleyball Tournament include: Barika, Berlin Hyp, GOART Pracownia Reklamy, Hilton Warsaw, House of Tudor, La Playa Music Bar, Medicover, Mellov, Przedszkole Pomarańczowa Ciuchcia, Prime Property Marketing, Stewart Title Limited, STIXX Bar & Grill, Wineonline, and The Westin Warsaw.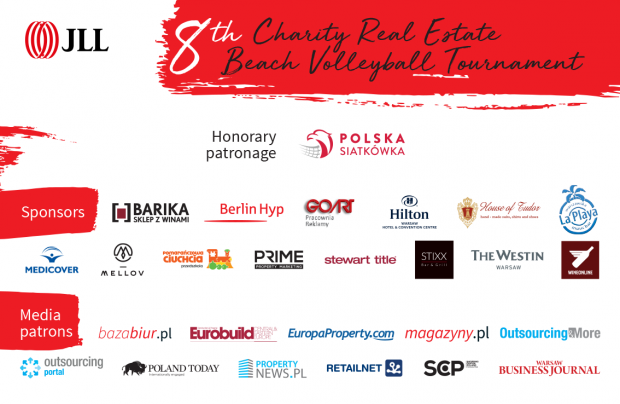 The event's media patrons include: Officefinder.pl, EurobuildCEE, EuropaProperty, Warehousefinder.pl, Outsourcing and More, Outsourcing Portal, Poland Today, Property News, Retailnet.pl. Shopping Center Poland, and the Warsaw Business Journal.