The topping out ceremony took place at the construction site of the LAKESIDE office building in Warsaw's Mokotów district. Thus, the construction work has been completed and the building has reached a height of 8 stories. The building is scheduled for completion in the third quarter of this year.
Topping out ceremony (in polish wiecha) it is an event consisting of hanging a garland of colorful ribbons on top of a newly constructed building and it is a popular construction tradition. The event symbolizes the completion of activities on the structure and that the building has reached its target height. Currently, façade work, construction and finishing work and installation work are underway at the LAKESIDE site. The celebration was attended by the general contractor and subcontractors, local government representatives and the developer.
LAKESIDE is the latest office building built in Poland by international, sustainable developer ATENOR. The building will offer 24,000 sqm of modern and sustainable rentable space. Quality has been confirmed by BREEAM certification at OUTSTANDING and WELL at GOLD levels. The amenities, such as a restaurant, café, advanced infrastructure for cyclists, electric vehicle chargers, that have been provided at LAKESIDE are sure to make it easier to function in the office building and appeal to tenants. Dedicated terraces, the surroundings of the city lake and green urban relaxation zones will set a new and unique standard for work spaces. The office building is well connected to the most important points in Warsaw, and the building's strategic location near Chopin Airport also provides convenient international connections. PORR is the building's general contractor, and the construction is fully powered by clean energy from renewable sources. LAKESIDE owes its architecture to the design of Group 5 Architects. The exclusive agent in charge of commercializing the building is the international consulting firm JLL.
"LAKESIDE will offer tenants a peaceful, green environment in an attractive location in Warsaw's Mokotów district. Its proximity to nature will make it an ideal place to relax both during and after work. The office spaces, dictated by sustainable construction and green certifications, will be a unique experience for their users. The symbolic topping out signifies that construction work is proceeding on schedule and that this unique project will soon be in the hands of tenants." – says Karolina Pawłowska, Development & Leasing Manager, ATENOR Poland.
ATENOR is a real estate development company listed on Euronext Brussels. Through an urban and architectural approach, it aims to respond appropriately to the new challenges posed by changes in urban and professional life. ATENOR, currently present in 10 European countries, with a portfolio of 35 projects of approximately 1.3 million sq. m., invests in large-scale properties that meet strict criteria of location, economic efficiency and respect for the environment.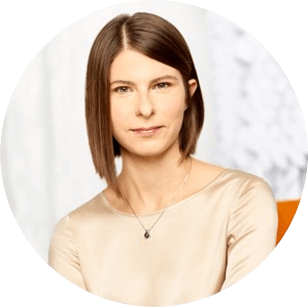 I'm thrilled that our team is in charge of commercializing this undeniably trend-setting project. Companies now give their employees' wellbeing more attention. The new strategy blends a worker's social, physical, and mental wellness. We observe that an increasing number of tenants intentionally choose to occupy pleasant, sustainable, and green office buildings, creating modern work spaces based on the requirements and expectations of their staff.