Advisory firm JLL summarizes H1 2017 on the office market in the Tri-City.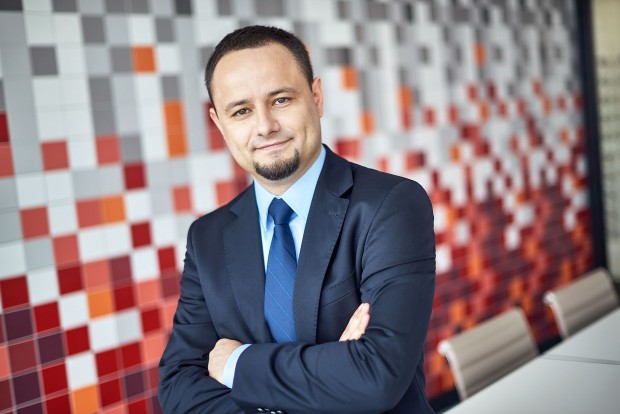 "The Tri-City is the fourth largest office market in Poland as well as the fourth biggest location in terms of employment in the business services sector. This industry remains the key driver for demand for modern office space in the region. In 2016 alone, the business services sector accounted for 65% of office demand in the Tri-City. Such a share of the market is mainly down to companies with either American or Polish capital, companies from the Nordic states, and Germany. In total, there are 120 centres in the Tri-City employing over 19,000 specialists[1]. This accounts for a 15% increase on the sector's employment numbers of last year. The two-digit growth in employment augurs well for the business services sector as well as developers", comments Marcin Faleńczyk, Head of Tri-City Office, JLL.
Demand
Demand in the Tri-City continued apace. 73,800 sq m had been leased in the area in H1 2017. The biggest transactions included the lease renewal for 15,100 sq m concluded by Energa Group; the renewal and expansion of Amazon's operations (7,100 sq m in total) - both in Olivia Business Centre; and the pre-let signed by Swarovski (6,100 sq m) in the Yoko building.
"Kraków, Wrocław and the Tri-City jointly account for nearly 80% of demand registered on major regional markets outside Warsaw. The high level of interest in modern office space stems from the debuts of investors from the business services sector. For example, recently the Tri-City has witnessed the market entry of companies such as Eltel Networks, Eurofins Digital Testing, Marine Harvest, FujiFilm or Swarovski", adds Marcin Faleńczyk.
The biggest lease agreements in the Tri-City in H1 2017
| | | |
| --- | --- | --- |
| Company | Building | Space (sq m) |
| Energa Group | Olivia Business Centre | 15,100 |
| Amazon | Olivia Business Centre | 7,100 |
| Swarovski | Yoko | 6,100 |
| Nordea AB | Oliva Business Park - Alfa | 5,900 |
| IHS Global | C200 | 4,300 |
Source: JLL, PORF, 2017
Supply
"In the last seven years, the office market in the Tri-City has doubled its office space volume which currently stands at 645,500 sq m. At present, a further 150,300 sq m is under development. According to our forecasts, up to 90,000 sq m could be delivered to the Tri-City office market in H2 2017", comments Łukasz Dziedzic, Consultant, Research and Consulting, JLL
The biggest office buildings under construction include Olivia Star, Alchemia III Argon and Olivia Seven.
Vacancy rate and rents
Currently, the vacancy rate stands at 7.8%. This accounts for approximately 50,000 sq m of available office space. It is worth underlining that this represents a significant drop when compared to the end of 2016 illustrating the rapid absorption of newly delivered office projects.
Prime rents for office space in the Tri-City average out at between €12.75 and €14 / sq m/ month.
[1] ABSL data